U.S. Department of Education Releases Final Rules to Protect Veterans and Service Members, Support Students Who Are Incarcerated, and Improve Oversight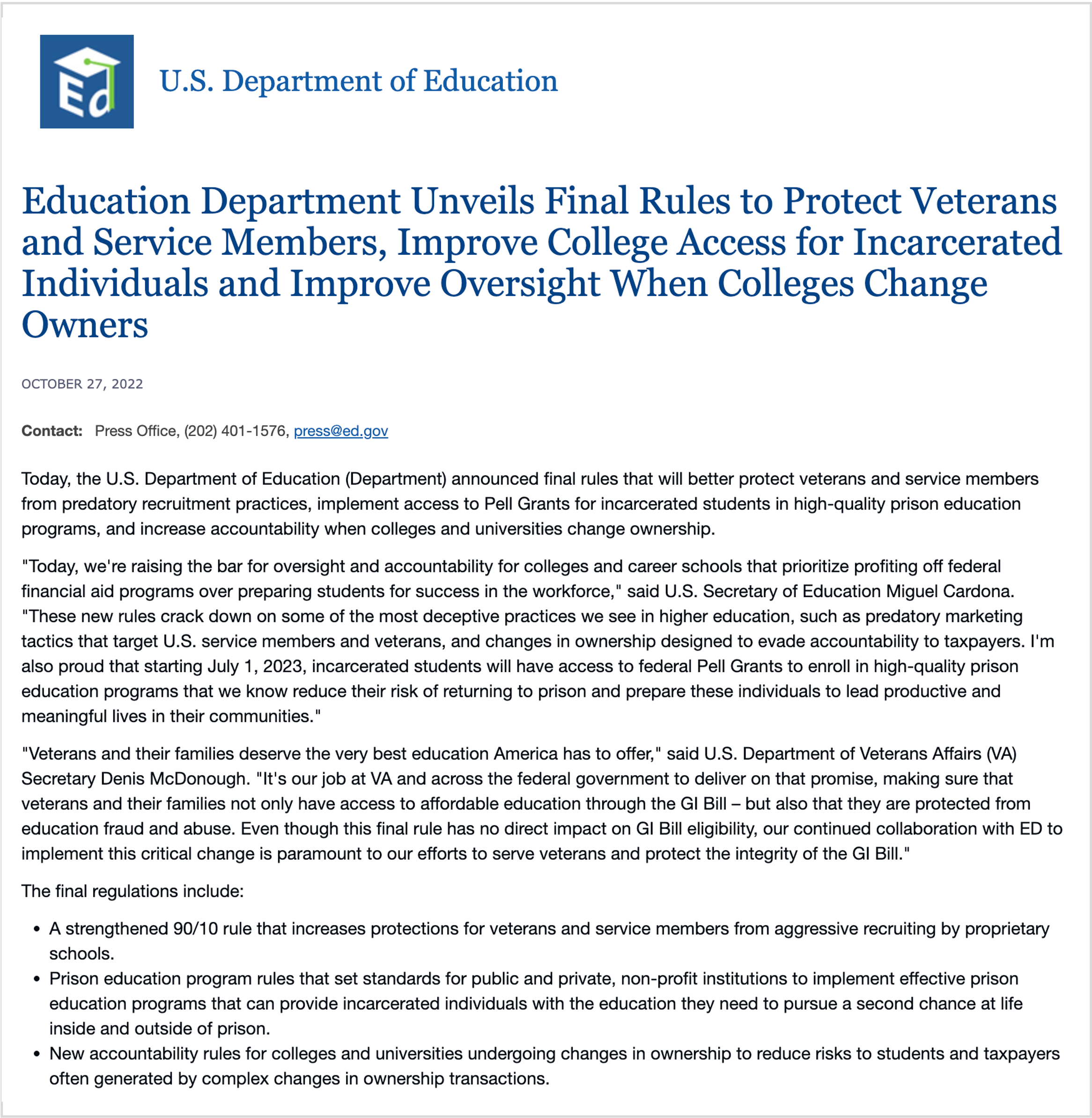 The U.S. Department of Education has announced final rules that the Department contends will better protect veterans and service members from predatory recruitment practices, implement access to Pell Grants for students who are incarcerated and participating in high-quality prison education programs, and increase accountability when colleges and universities change ownership. 
The final regulations include:
A strengthened 90/10 rule that increases protections for veterans and service members from aggressive recruiting by proprietary schools.
Prison education program rules that set standards for public and private, non-profit institutions to implement effective prison education programs that can provide incarcerated individuals with the education they need to pursue a second chance at life inside and outside of prison.
New accountability rules for colleges and universities undergoing changes in ownership to reduce risks to students and taxpayers often generated by complex changes in ownership transactions.