Narrative and Visual Storytelling: Strategies for Conveying the Impact of Reentry Programs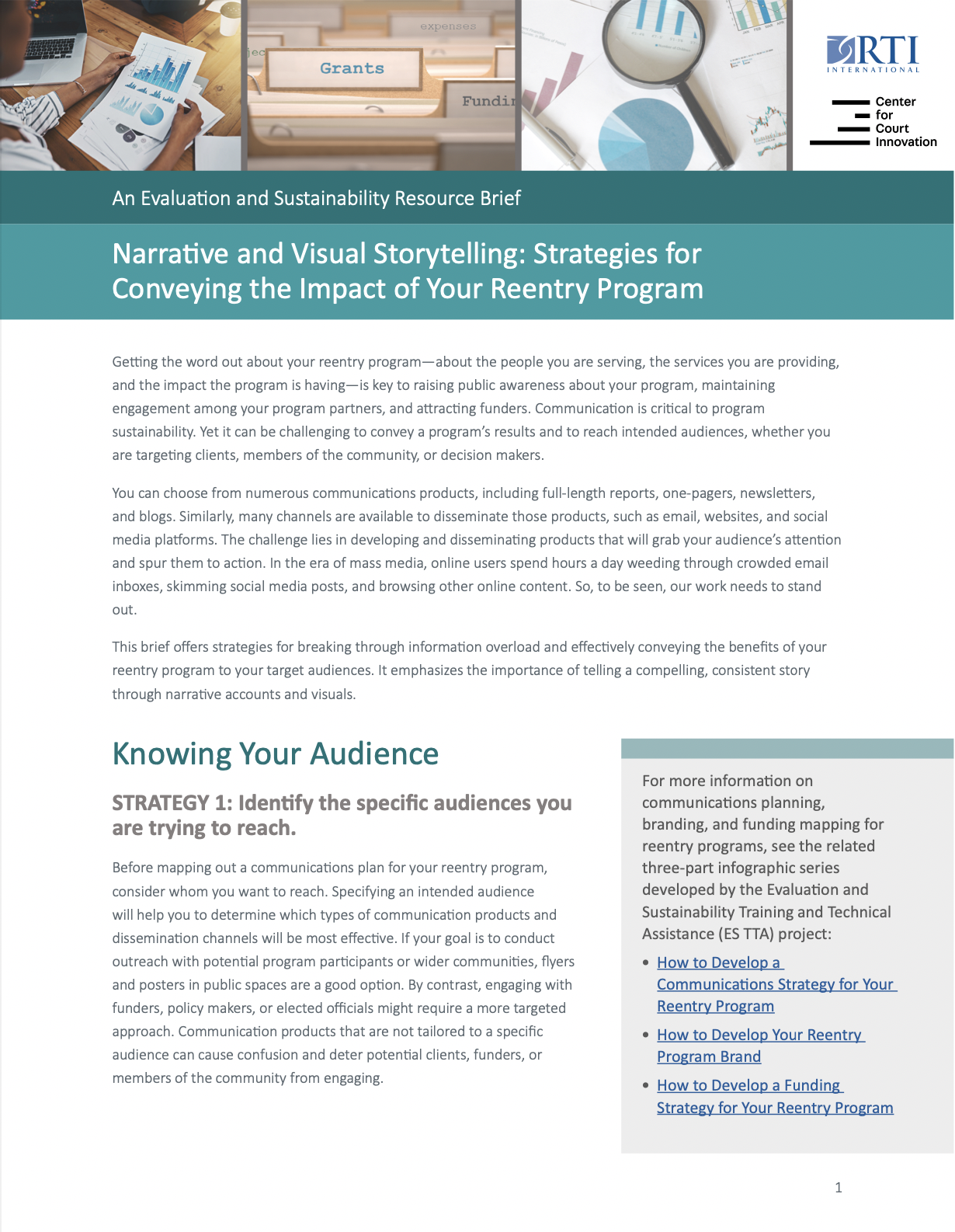 Getting the word out about reentry programs—about the people served, the services provided, and the program's intended or realized impact—is key to raising public awareness about the program, maintaining engagement among program partners, and attracting funders. While communication is critical to program sustainability, it can be challenging to convey a program's results and to reach intended audiences, whether targeting clients, members of the community, or decision makers.
This brief, produced by the Evaluation and Sustainability Training and Technical Assistance (ES TTA) team at RTI International and the Center for Court Innovation, offers strategies for breaking through information overload and effectively conveying the benefits of a reentry program to key target audiences. It emphasizes the importance of telling a compelling, consistent story through narrative accounts and visuals.
View the brief (PDF)