Innovations in Supervision: Adapting Operations to Keep Communities Safe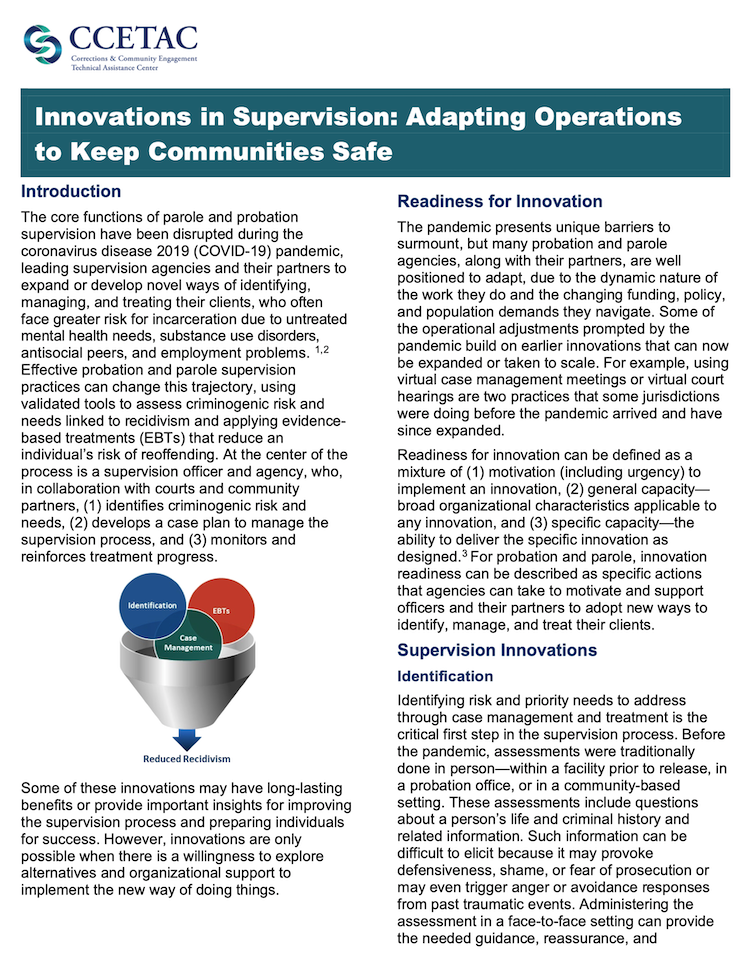 The core functions of parole and probation supervision have been disrupted during the coronavirus disease 2019 (COVID-19) pandemic, leading supervision agencies and their partners to expand or develop novel ways of identifying, managing, and treating their clients, who often face greater risk for incarceration due to untreated mental health needs, substance use disorders, antisocial peers, and employment problems.
The pandemic presents unique barriers to surmount, but many probation and parole agencies, along with their partners, are well positioned to adapt, due to the dynamic nature of the work they do and the changing funding, policy, and population demands they navigate. This brief from the Corrections & Community Engagement Technical Assistance Center (CCETAC) at the American Institutes for Research (AIR) discusses some of the operational adjustments prompted by the pandemic that build on earlier innovations that can now be expanded or taken to scale.
Read the brief (PDF)