Systems-Involved Youth: Rural Reentry With a Focus on Health and Well-Being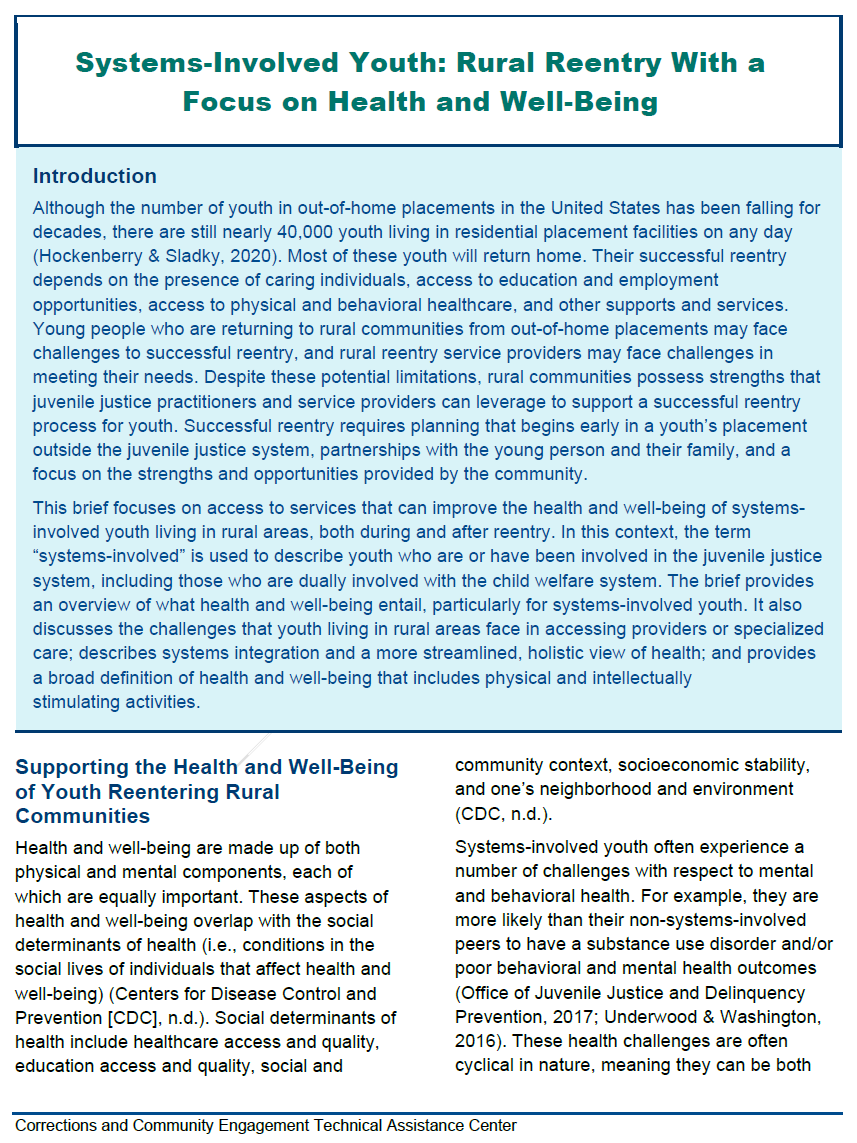 This brief from the Corrections and Community Engagement Technical Assistance Center (CCETAC) focuses on access to services that can improve the health and well-being of systems-involved youth living in rural areas, both during and after reentry. 
The brief provides an overview of what health and well-being entail, particularly for systems-involved youth.
It also discusses the challenges that youth living in rural areas face in accessing providers or specialized care; describes systems integration and a more streamlined, holistic view of health; and provides a broad definition of health and well-being that includes physical and intellectually stimulating activities.
Access the brief (PDF)