The Role of Probation and Parole in Making Housing a Priority for People with Behavioral Health Needs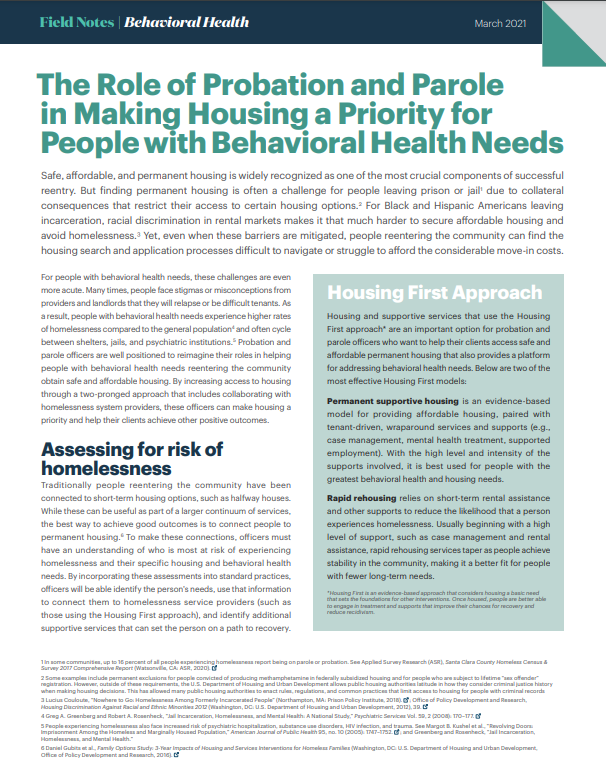 This report from The Council of State Governments (CSG) Justice Center examines the importance of safe, affordable, and permanent housing and how it is widely recognized as one of the most crucial components of successful reentry. But finding permanent housing is often a challenge for people leaving prison or jail, particularly people with behavioral health needs who experience higher rates of homelessness compared to the general population and often cycle between shelters, jails, and psychiatric institutions.
Parole and probation officers are well positioned to help people with behavioral health needs obtain safe and affordable housing as they reenter the community. But these officers cannot do it alone; by collaborating with homelessness system providers, they can help their clients achieve positive outcomes and make housing a reentry priority.