Reentry Program Process Evaluation Strategies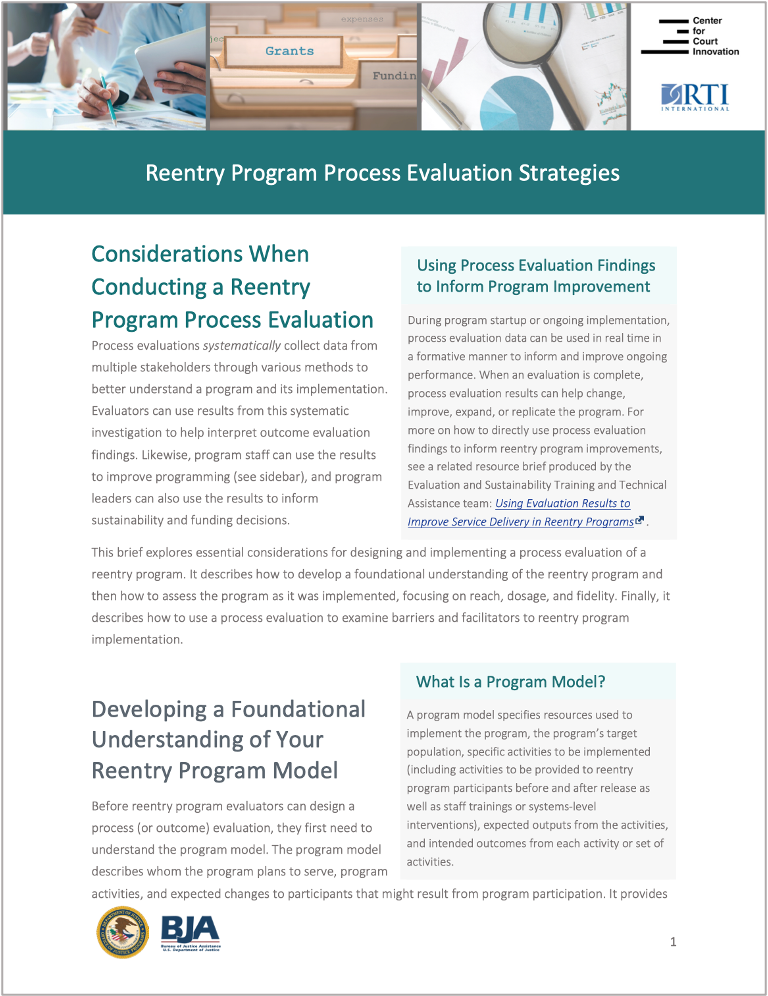 Process evaluations systematically collect data from multiple stakeholders through various methods to better understand a program and its implementation. Evaluators can use results from this systematic investigation to help interpret outcome evaluation findings. Likewise, program staff can use the results to improve programming (see sidebar), and program leaders can also use the results to inform sustainability and funding decisions.
This brief from the Evaluation and Sustainability Training and Technical Assistance (ES TTA) team at RTI International and the Center for Justice Innovation explores essential considerations for designing and implementing a process evaluation of a reentry program. It describes how to develop a foundational understanding of the reentry program and then how to assess the program as it was implemented, focusing on reach, dosage, and fidelity. Finally, it describes how to use a process evaluation to examine barriers and facilitators to reentry program implementation.
View the brief (PDF)