Recruitment, Assessment, and Retention in the Direct Care Workforce for Individuals with Criminal Records: A Comprehensive Model Approach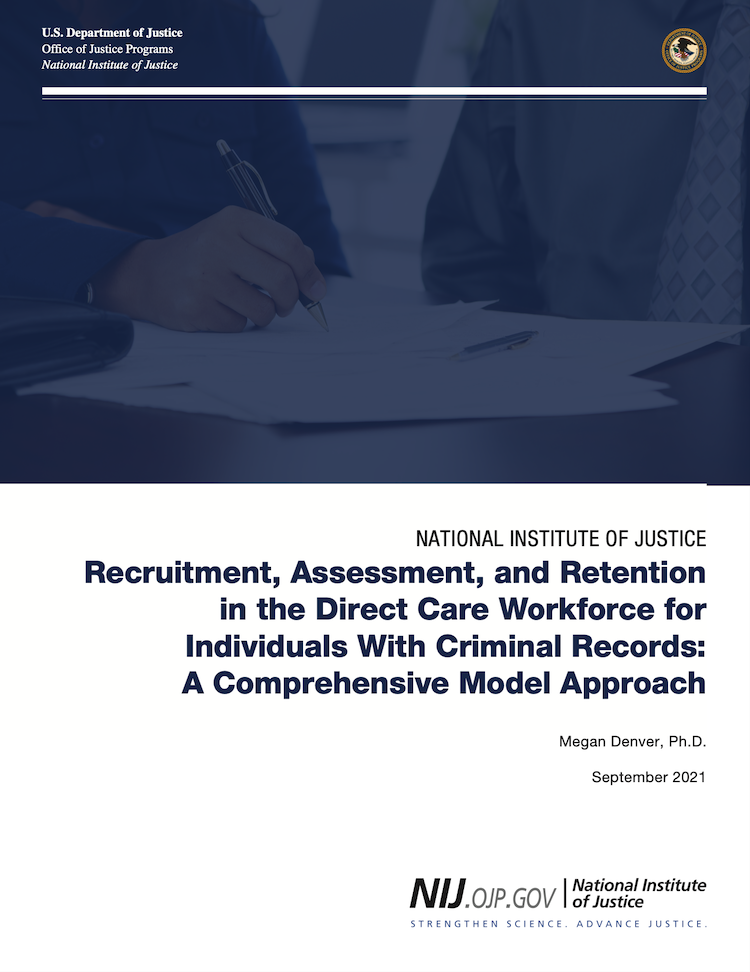 As a part of their Addressing Challenges in Reentry and Human Services series of white papers addressing the payment of fines and fees, securing employment, and access to human services post-release, the National Institute of Justice  (NIJ) released this white paper identifying strategies for connecting individuals with criminal records who do not pose an unreasonable risk to public safety to long-term employment in the rapidly growing health care sector.
According to the paper's authors, demographic shifts are creating a heightened need for direct care workers. The U.S. Bureau of Labor Statistics predicts home health aides and personal care aides will continue to be among the fastest-growing occupations. Anticipated worker shortages have prompted national conversations about the potential benefits and considerations involved in hiring individuals with criminal records for the direct care workforce. Linking certain individuals with conviction records to entry-level jobs in this industry could help fill critical shortages, connect this population to employment and potential career paths, and ultimately contribute to successful reintegration and increased public safety.