Ready & Resilient: Qualitative Findings from Life Story Interviews with Vocational and Life Skills Program Participants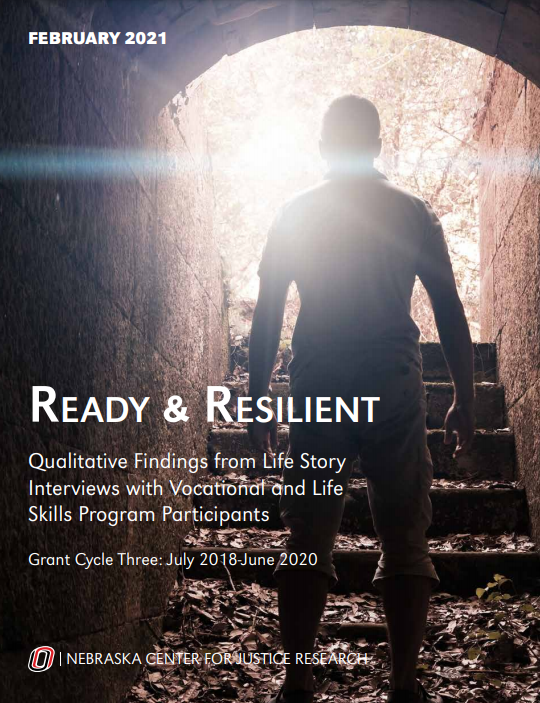 This report from the Nebraska Center for Justice Research summarizes a research project that explored the lives of individuals who participated in Nebraska's Vocational and Life Skills (VLS) Program. For over six years, the VLS Program has been administered by the Nebraska Department of Correctional Services (NDCS) and has provided services to individuals convicted of one or more criminal offenses in Nebraska. It was created by Nebraska Legislative Bill 907, which sought to increase employment opportunities and decrease barriers to successful reentry for Nebraskans convicted of criminal offenses.
To date, VLS has served over 6,000 individuals. VLS services are provided within state prisons and the community and include vocational job training, education, temporary housing, and life skills programming.
Read the report (PDF)