Prison Arts Collective Curriculum and Resources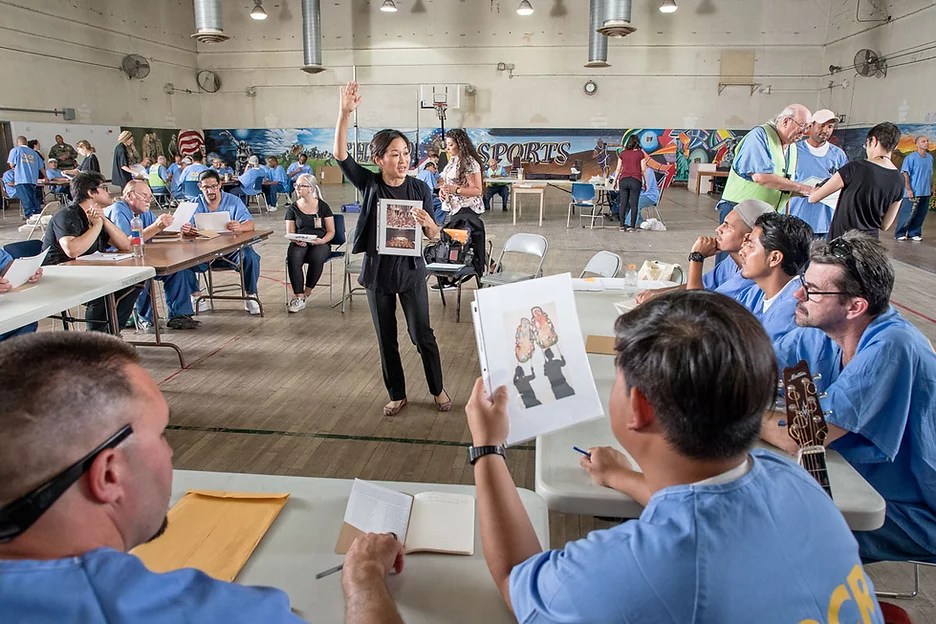 The Prison Arts Collective works to expand access to the transformative power of the arts through collaboration and mutual learning that supports the development of self-expression, reflection, communication, and empathy by providing multidisciplinary arts programming in correctional institutions and the justice-impacted community. 
Prison Art Collective's curriculum is co-created by teaching artists, faculty mentors, and staff, and is available in an open source platform online through Scholarworks with a full archive in development. On the Collective's website, users will find examples of archived curriculum as well as additional resources aimed to help correctional institutions implement this or similar curriculum.
Access the Prison Arts Collective curriculum and other resources, including videos, podcasts, toolkits, and briefs.