Application Deadline: April 21, 2023, 11:59 pm Eastern Time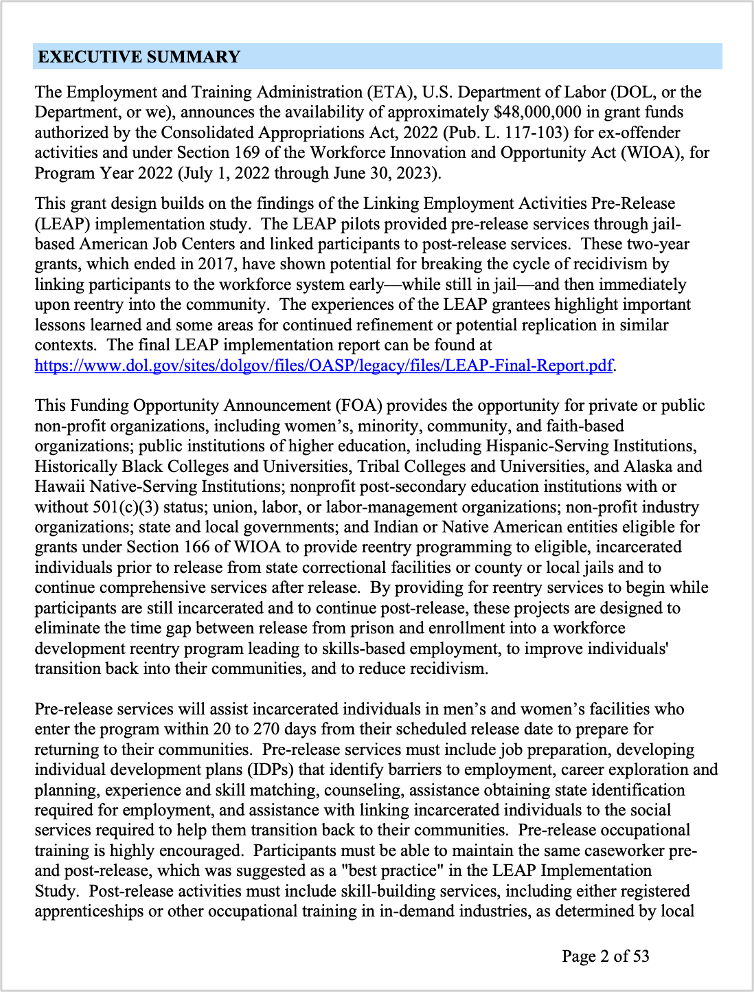 With meaningful employment secured, formerly incarcerated people can fully integrate into their communities more successfully and avoid relapse. To help remove barriers to employment the U.S. Department of Labor's Pathway Home 4 grants are providing $48 million in funding to provide training and employment services to incarcerated individuals before their release from state correctional facilities, or county or local jails.
Authorized by the Workforce Innovation and Opportunity Act, Pathway Home 4 Grants will fund projects to serve adults convicted under federal, state, or local law. The grants will provide reentry services for incarcerated people whose release is scheduled within 20 to 270 days from the time they enroll in the program. Projects will also provide comprehensive services post-release.
These projects ensure that returning citizens are prepared to meet the needs of their local labor markets with the skills valued by employers and support the Administration's goal to build modern and sustainable infrastructure.
A pre-recorded Prospective Applicant Webinar will be available by March 24, 2023 at https://www.dol.gov/agencies/eta/grants/apply/find-opportunities.