Opening Doors, Returning Home: How Public Housing Authorities Across the Country Are Expanding Access for People with Conviction Histories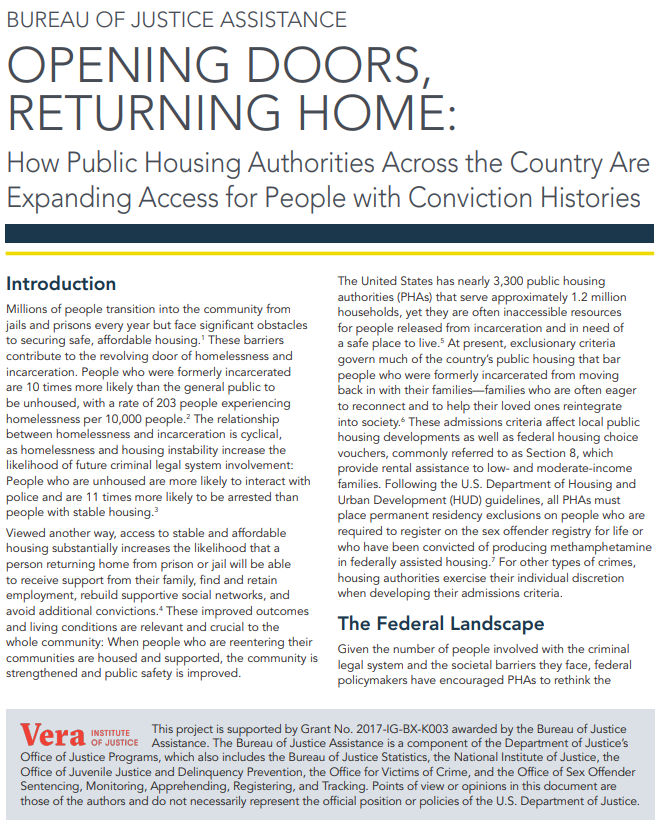 In 2017, the Vera Institute of Justice (Vera) launched a new initiative—Opening Doors: Safely Increasing Access to Public Housing for People with Conviction Histories—to remove barriers to housing for people with conviction histories.
Through the initiative, Vera has worked with a wide range of partners, including public housing authorities (PHAs), law enforcement agencies, county and state corrections departments, reentry service providers, homeless service providers, continuum of care organizations, and resident advocates.
This brief shares examples and lessons gleaned from Vera's varied and continued experience that can help other jurisdictions expand housing access for people in reentry.