The Importance of Medicaid Coverage for Criminal Justice Involved Individuals Reentering Their Communities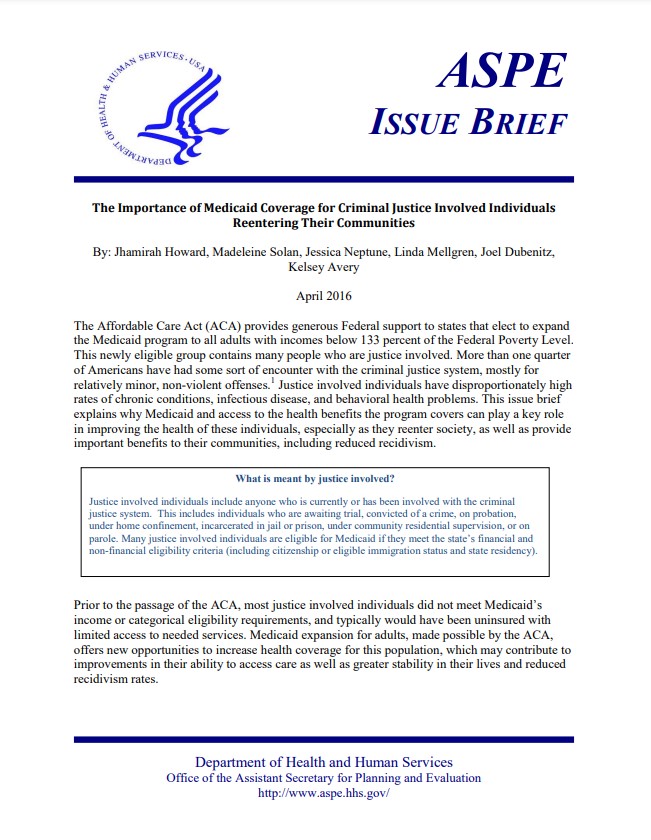 The purpose of this issue brief from the Office of the Assistant Secretary for Planning and Evaluation (ASPE) is to highlight the importance of health insurance coverage for criminal justice involved individuals, particularly the importance of the expansion in Medicaid coverage made available through the Affordable Care Act.
This issue brief explains why Medicaid and access to the health benefits the program covers can play a key role in improving the health not only of justice involved individuals, but also of their communities. The brief focuses on the characteristics of the justice involved population, how they access care, and it discusses how this population can benefit from Medicaid expansion to low income adults.