Funding: FY 2021 Swift, Certain, and Fair Supervision Program: Applying the Principles Behind Project HOPE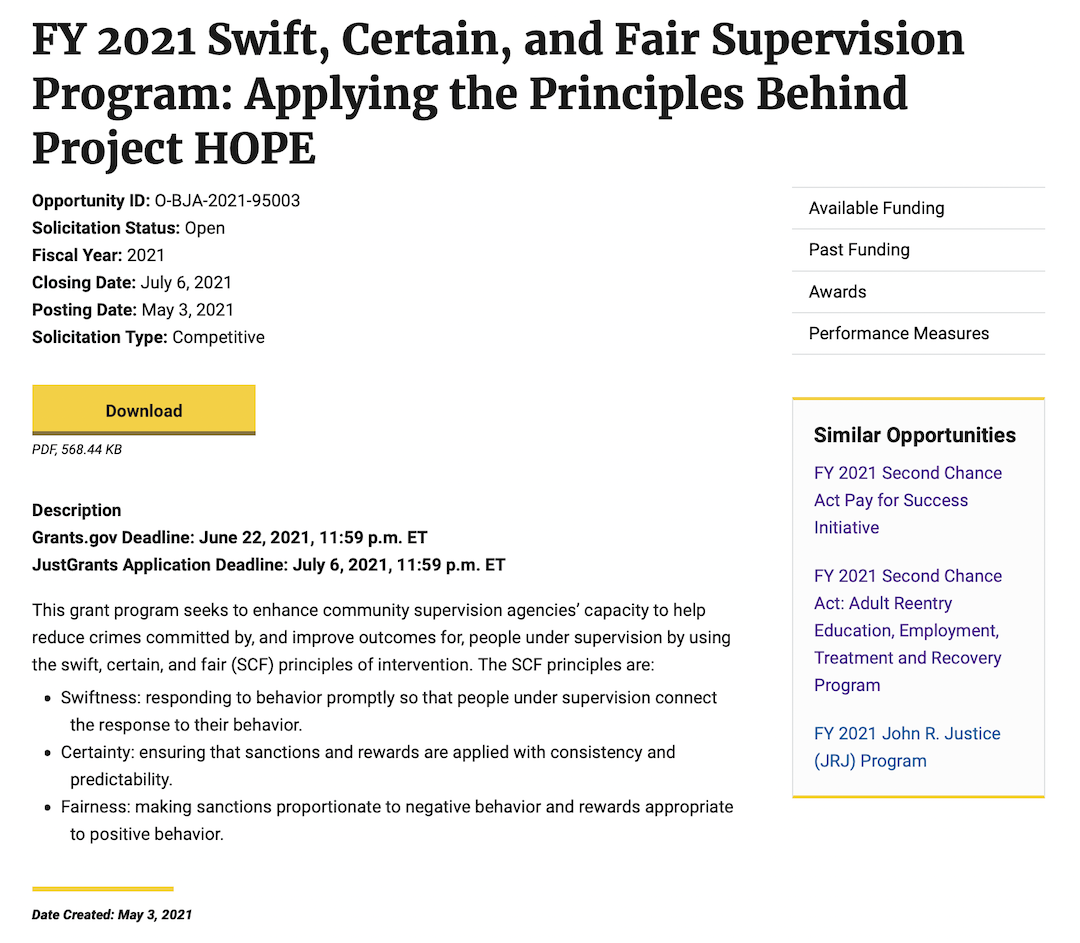 Grants.gov Deadline: June 22, 2021, 11:59 p.m. ET
JustGrants Application Deadline: July 6, 2021, 11:59 p.m. ET
This grant program from the U.S. Department of Justice's Bureau of Justice Assistance (BJA) seeks to enhance community supervision agencies' capacity to help reduce crimes committed by, and improve outcomes for, people under supervision by using the swift, certain, and fair (SCF) principles of intervention. 
The SCF principles are:
Swiftness: responding to behavior promptly so that people under supervision connect the response to their behavior.
Certainty: ensuring that sanctions and rewards are applied with consistency and predictability.
Fairness: making sanctions proportionate to negative behavior and rewards appropriate to positive behavior.