FY 2022 Second Chance Act Community-based Reentry Program
Grants.gov Deadline: May 19, 2022
Application JustGrants Deadline: May 23, 2022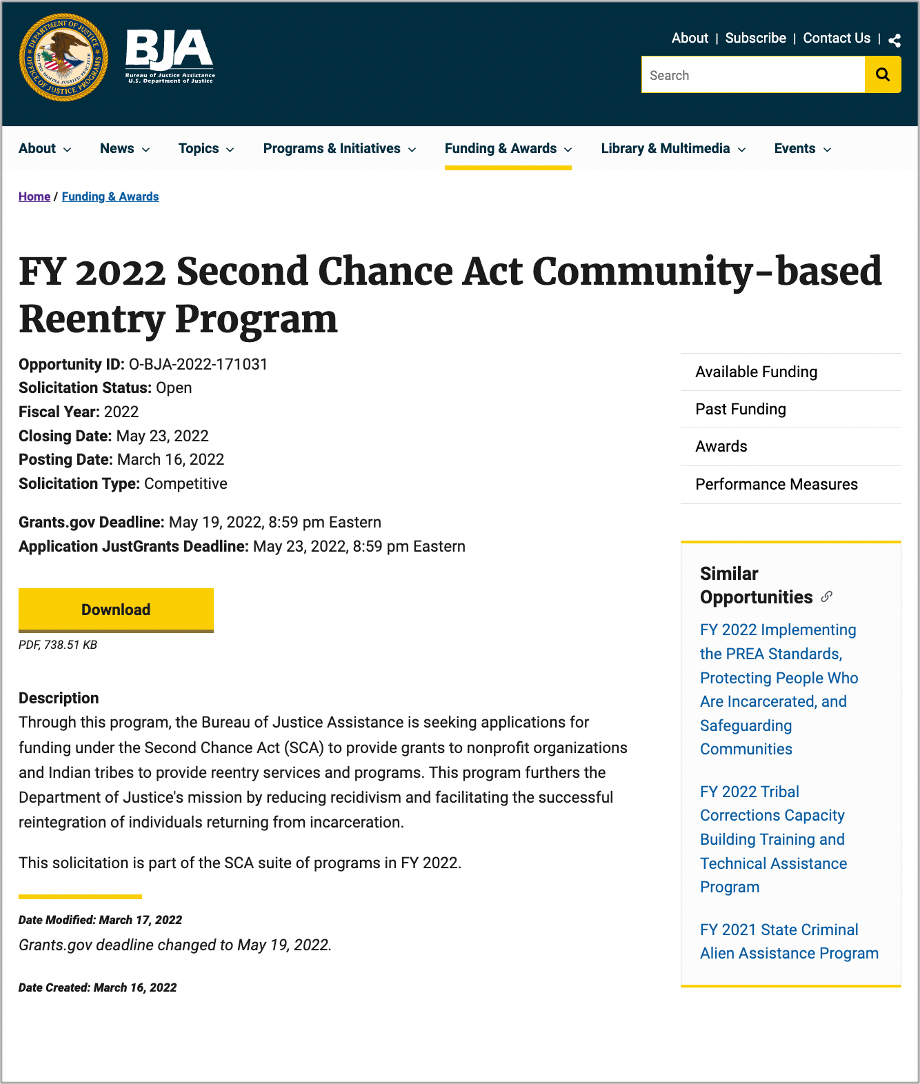 Through this program, the Bureau of Justice Assistance (BJA) is seeking applications for funding under the Second Chance Act (SCA) to provide grants to nonprofit organizations and Indian tribes to provide reentry services and programs. This program furthers the Department of Justice's mission by reducing recidivism and facilitating the successful reintegration of individuals returning from incarceration.
This solicitation is part of the SCA suite of programs in FY 2022.
Learn more about the opportunity
The following recorded webinar describes the requirements of the grant and pertinent information about the application process.
Potential applicants may wish to view the recorded webinar to gain greater insight into the scoring of the application, mandatory segments of the application, allowable uses of grant funds, reporting requirements, recommended resources, due dates for submission, elements of the application, submission requirements, and BJA priority consideration areas.