Ensuring the Confidentiality of Participant Data in Reentry Program Operations and Evaluation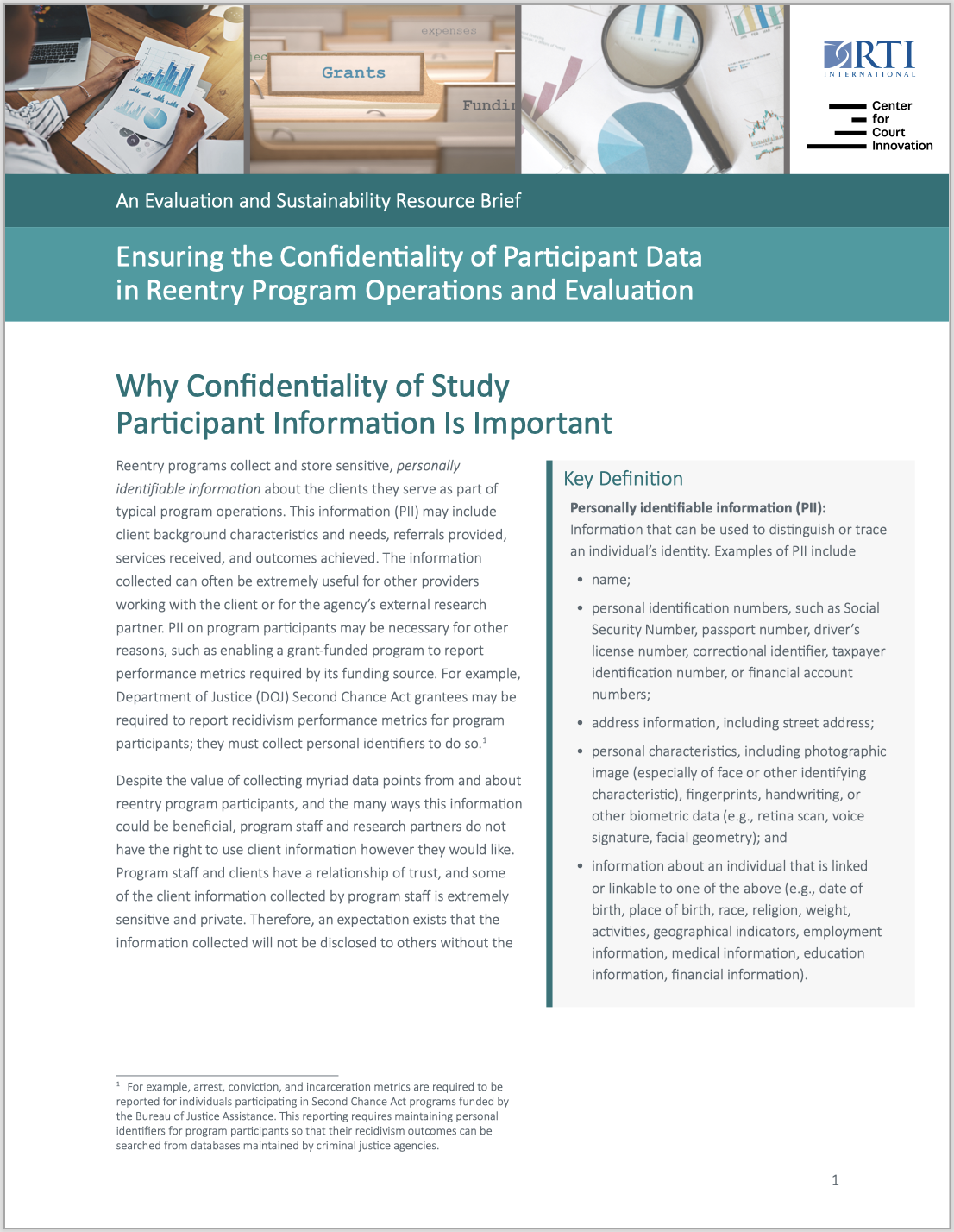 This brief from the Evaluation and Sustainability Training and Technical Assistance (ES TTA) team at RTI International and the Center for Court Innovation discusses best practices in protecting and ensuring the confidentiality of participant data.
The brief's authors asserts that agencies involved in reentry should establish procedures for the access, transmission, storage, and disposal of information in accordance with basic ethical standards governing research activities.
The brief provides tips that are relevant to reentry practitioners seeking to protect client data as well as to research partners who are collecting or working with data as part of their evaluation.
View the brief (PDF)