Criminal Justice Reentry and Homelessness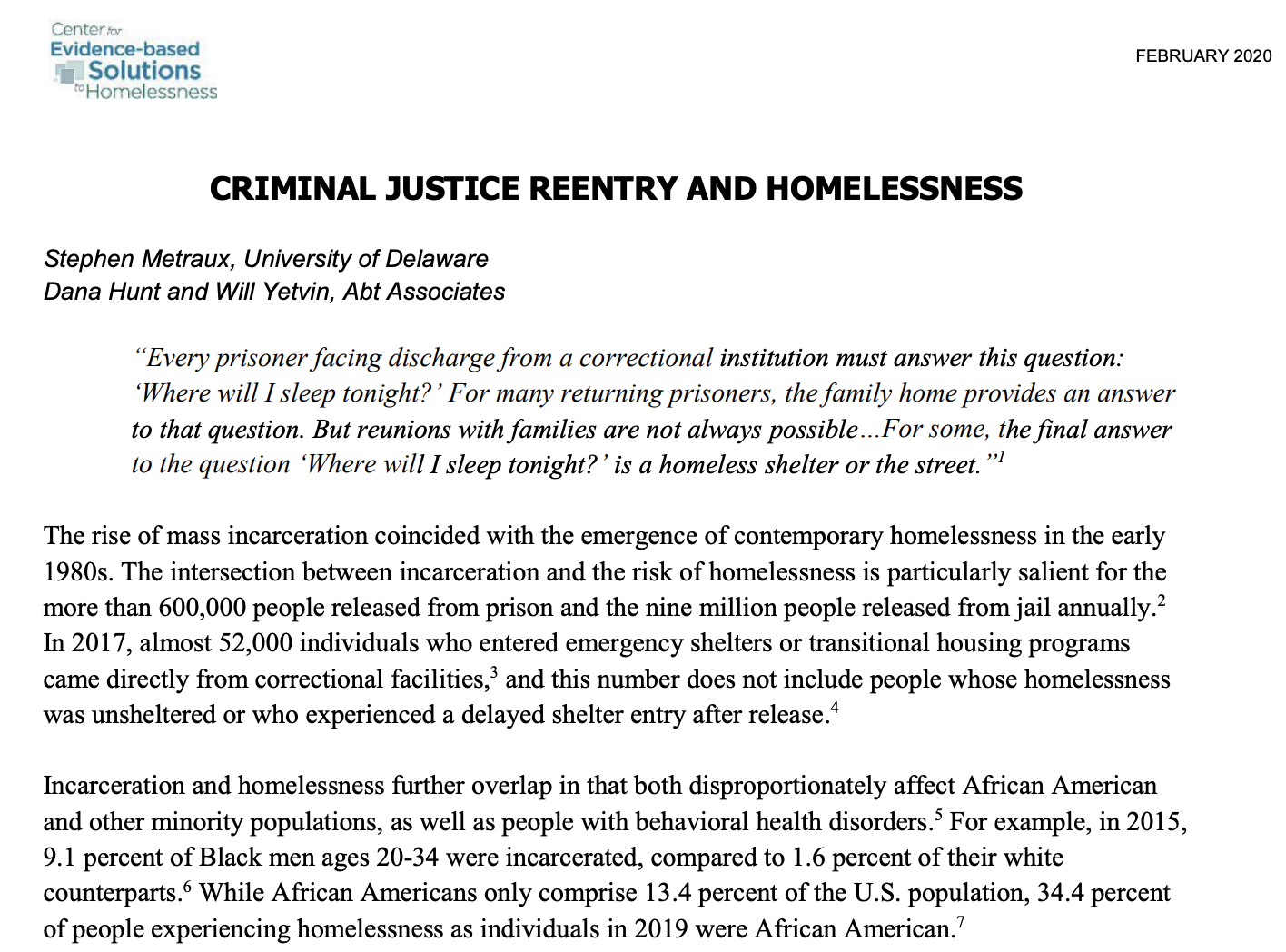 This article, published by The Center for Evidence-based Solutions to Homelessness, focuses on programs that seek to disrupt the relationship between incarceration and subsequent homelessness.
The authors review the existing evidence base on a set of interventions, from discharge planning, to transitional community corrections facilities, to temporary rental assistance, to supportive housing.
The article identifies research gaps, both for those interventions and for others that appear to be promising practices but have not yet been adequately studied. The authors then discuss the implications for policymakers and practitioners.