Checklist of Practices for Effective Reentry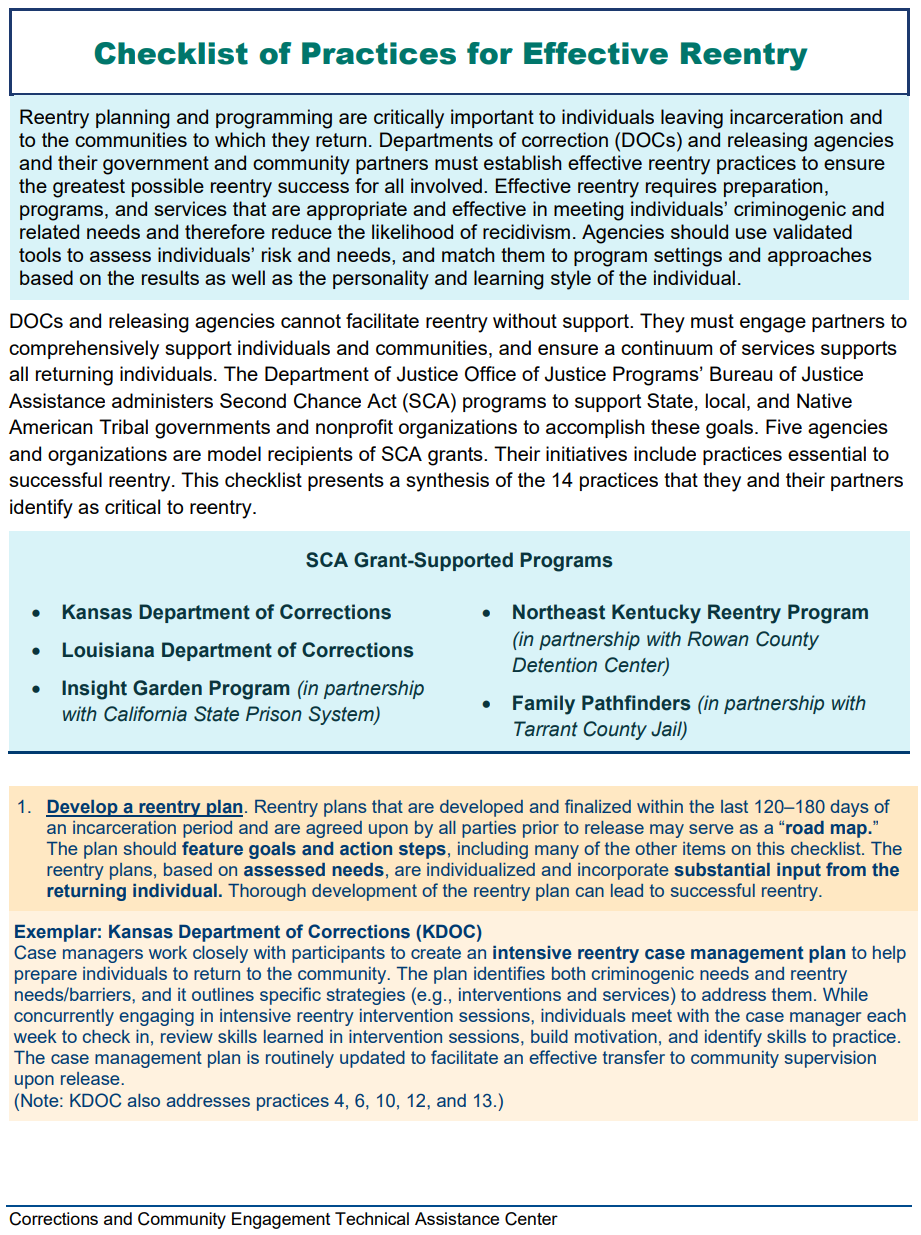 This checklist, developed by the Corrections and Community Engagement Technical Assistance Center (CCETAC) at the American Institutes for Research (AIR) and five Second Chance Act grantees, identifies standards and innovative practices implemented by grantees to increase the likelihood of successful reentry for returning citizens.
These standards or innovations include ensuring the issuance of governmental identification cards, reenrollment in Medicaid insurance, family reunification efforts, relationship building pre-release, supportive and transitional housing, and regionally based reentry centers.
Grantees also shared the benefits of implementing these standards or innovations and how critical these strategies are to improving reentry outcomes.
View the checklist [PDF]