White House Proclaims April 2021 as Second Chance Month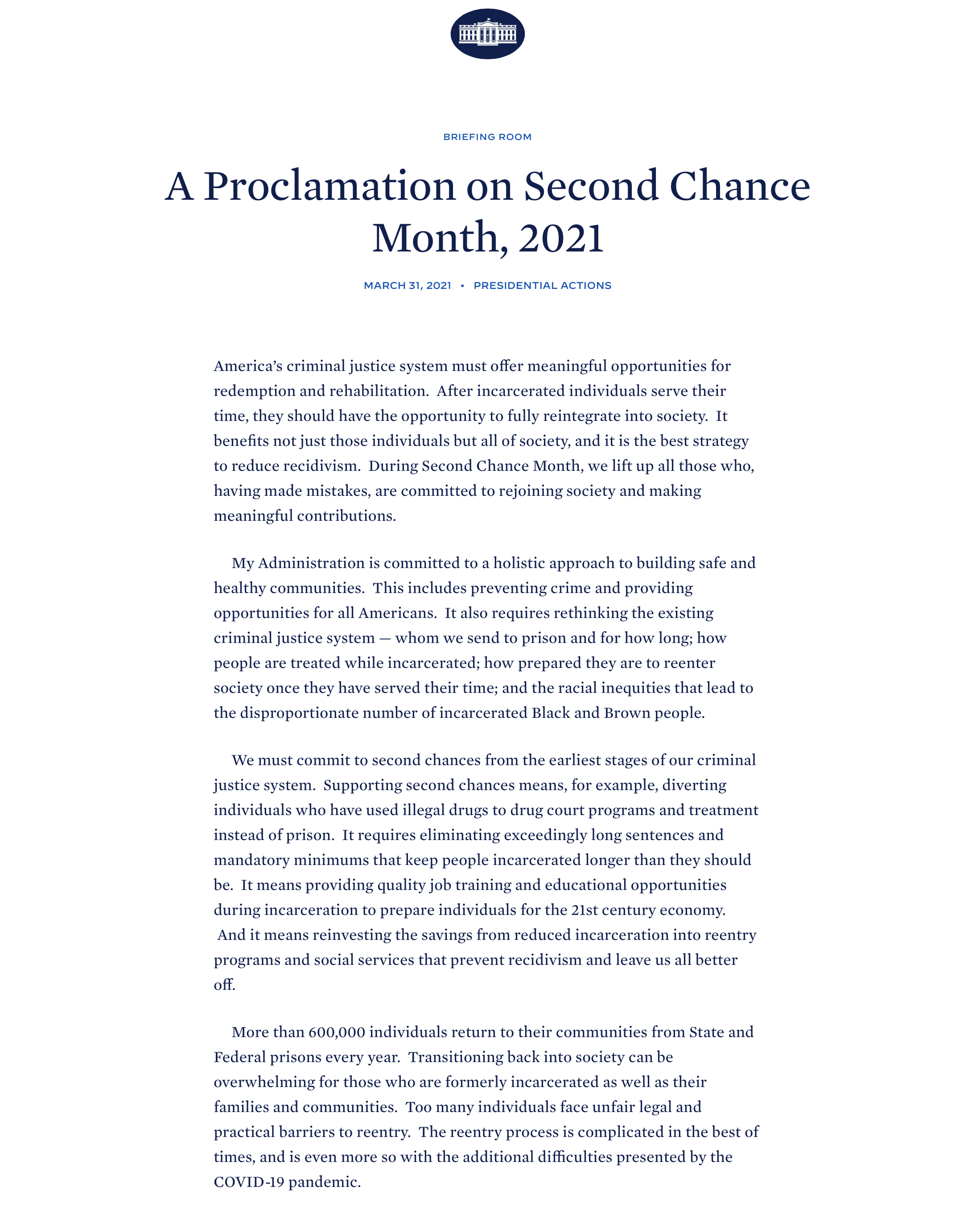 On March 31, 2021, President Joe Biden proclaimed April 2021 as Second Chance Month. In the proclamation, the President called upon all government officials, educators, volunteers, and all the people of the United States to observe Second Chance Month with appropriate programs, ceremonies, and activities. He also highlighted the more than 600,000 individuals who return to their communities from State and Federal prisons every year and the importance of their successful transitions back into society:
"We must remove [reentry] barriers. Every person leaving incarceration should have housing, the opportunity at a decent job, and health care. A person's conviction history should not unfairly exclude them from employment, occupational licenses, access to credit, public benefits, or the right to vote. Certain criminal records should be expunged and sealed so people can overcome their past."