Transforming Probation Departments to Reduce Recidivism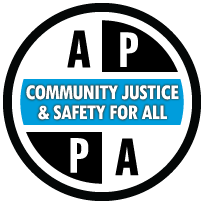 Reducing recidivism through the application of evidence-based practices was strongly emphasized at a recent conference for practitioners and leaders in community corrections. With more than 850 practitioners in attendance, the American Probation and Parole Association's (APPA) Annual Training Institute provided an important venue for updating professionals working in the field on the year's advances in research and practice. At this year's 38th annual training institute, which took place July 28-31 in Baltimore, MD, Bureau of Justice Assistance (BJA) Deputy Director Kristin Mahoney and Council of State Governments Justice Center (CSG Justice Center) Policy Analyst Laura Zeliger facilitated a workshop on the successes of and principles behind BJA's Smart Probation: Reducing Prison Populations, Saving Money, and Creating Safer Communities program. During the presentation, practitioners from Wisconsin and California shared their strategies on how to apply conceptual principles to real-world situations.

During the session, Ms. Mahoney detailed BJA's work on investing in communities committed to implementing evidence-based practices and testing innovative approaches to improve probationer outcomes, while getting better returns on community supervision investments. Ms. Zeliger highlighted the four core practices from CSG Justice Center's "A Ten Step Guide to Transforming Probation Departments to Reduce Recidivism" that are essential to probation agencies' success in reducing recidivism. Based on current best practices, probation departments should:
Effectively assess probationers' criminogenic risks and needs, as well as assess their strengths;
Employ smart and tailored supervision strategies;
Use incentives and graduated sanctions to respond promptly to probationers' behaviors;
Implement performance-driven personnel management practices that promote and reward recidivism reduction.
Ms. Mahoney said that BJA's Smart Probation Program integrates these practices as part of its strategy to develop evidence-based practices that more effectively address offenders' needs and reduce recidivism. Leaders from Milwaukee and San Diego who are implementing "Smart Probation" initiatives focused on system changes, trainings, and strategies for working with specialized populations shared their experiences.

In total, national experts led more than 95 training sessions at the conference on issues related to community corrections.

To access the "A Ten Step Guide to Transforming Probation Departments to Reduce Recidivism," click here.