Second Chance Act: What Have We Learned about Reentry Programs So Far?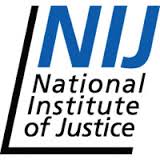 This
video from the National Institute of Justice (NIJ)
features an interview with leading researcher Ron D'Amico of Social Policy Research Associates where he discusses data indicating that reentry remains a national challenge. NIJ is conducting an in-depth study of 10 sites to further evaluate the effectiveness of reentry programs. Dr. D'Amico focuses on findings from Phase 1 of the project entitled: How Are the Programs Being Implemented?