Infographic: Accessing Private Funding for Your Reentry Program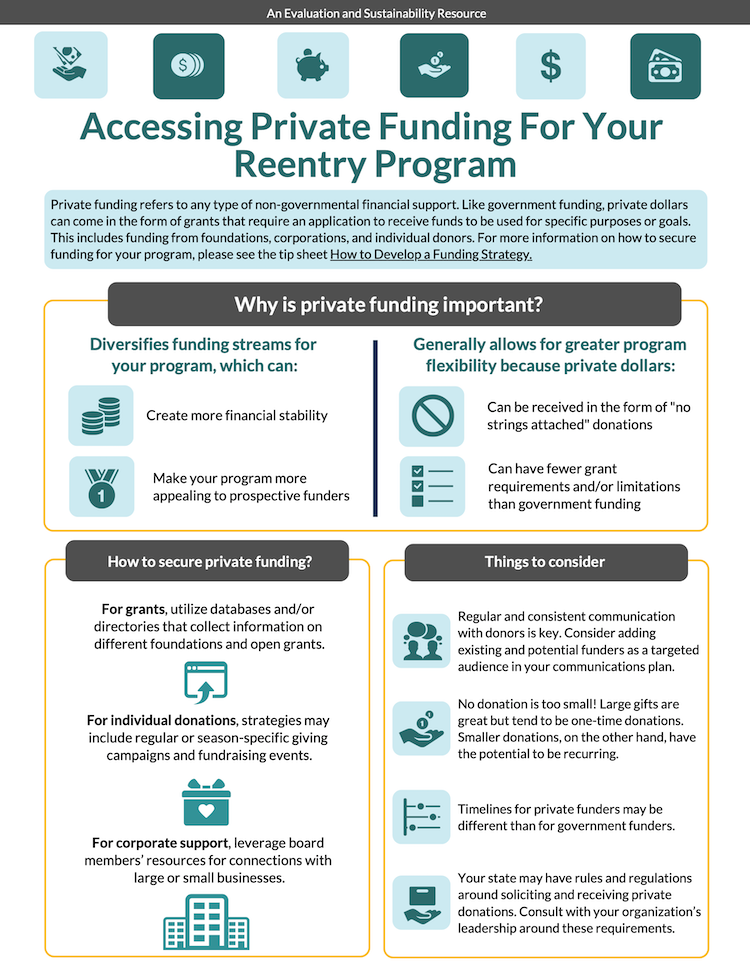 Private funding refers to any type of non-governmental financial support, including funding from foundations, corporations, and individual donors. Like government funding, private dollars can come in the form of grants that require an application to receive funds to be used for specific purposes or goals.
This infographic from the Evaluation and Sustainability Training and Technical Assistance (ES TTA) team at RTI International and the Center for Court Innovation provides tips for identifying and securing private funding for reentry programs.
View the infographic (PDF)