How State-Led Housing Initiatives Can Break the Cycle of Criminal Justice Involvement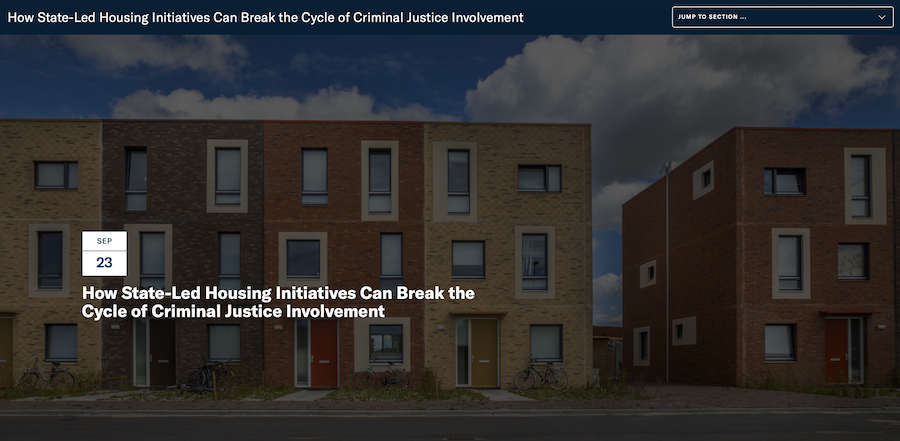 Improving access to safe and affordable housing is integral to any efforts aimed at reducing peoples' involvement in the criminal justice system and establishing stability in the community. This recorded event from the Council of State Governments (CSG) Justice Center explains that, while many states are increasingly recognizing the large, persistent barrier that homelessness (and a lack of affordable housing) presents to local communities in advancing criminal justice goals, they are often left wondering how they can make real changes.
The recording focuses on how critical state leaders are to enabling local communities in their efforts to reduce homelessness for people in the criminal justice system, particularly people with serious mental illness. It also highlights examples of state actions to increase access and connections to rental assistance for people in the criminal justice system, and speakers describe how their local communities are leveraging state programs to advance or pilot local housing priorities.