Transition from Jail to Community (TJC)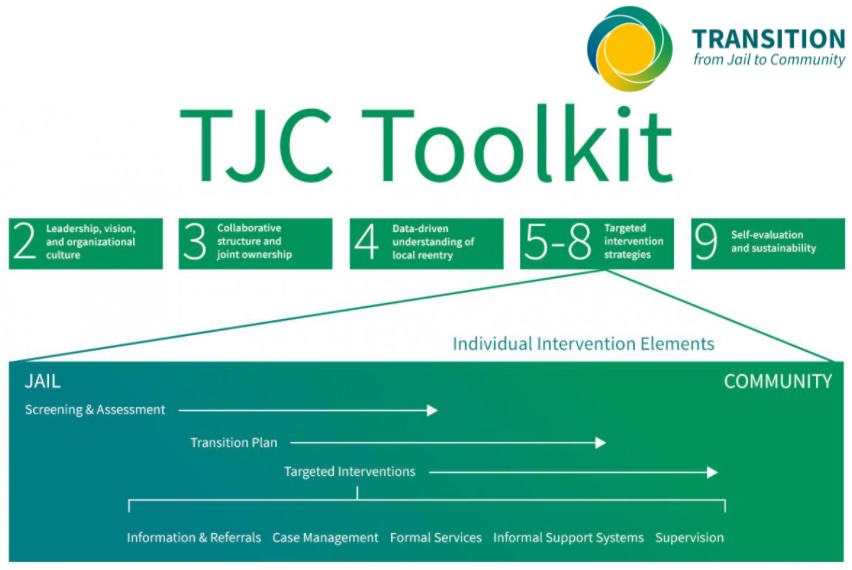 Individuals committed to jails have diverse risks and complex health and human service needs, and their length of incarceration in jail is brief when compared to prison. In addition, many inmates released from jails lack community connections to treatment and/or supervision organizations to address their reintegration issues.
Designed to advance coordinated and collaborative relationships between jail and local community organizations, the National Institute of Corrections (NIC) launched the Transition from Jail to Community Initiative (TJC), in collaboration with the Urban Institute, to address reentry, reduce recidivism, and enhance public safety.
This resource examines the TJC model and implementation of the model in various sites over two phases.