Second Chance Act Grantees Use a Continuous Quality Improvement Approach in Corrections and Community Supervision
By NRRC Staff

Across the country, criminal justice professionals have committed to analyzing drivers of recidivism and implementing evidence-based programs and practices (EBPs) that can help to reduce the likelihood of people reoffending. As the corrections and community supervision paradigms shift toward implementing EBPs, there is an emerging need for leaders in the field to ensure accurate application of EBPs throughout the workforce and improve how staff monitor program outcomes.

One approach to effecting this type of systemic change is Continuous Quality Improvement (CQI)—a strategy that expands upon basic quality assurance methods and acknowledges the ever-present opportunity for organizational development. With a large-scale approach beyond individual-level training and advancement, the use of CQI challenges organizational leaders to examine aggregate data on processes, practices, and outcomes to identify areas for improvement at the system level. In the context of corrections and community supervision, CQI can be applied in a variety of areas, such as case management, workforce development, and correctional programming.
_________________________________________
Maricopa County's Collaborative CQI Approach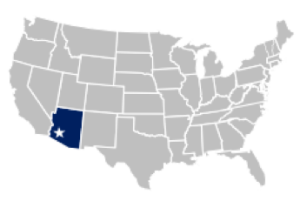 The Adult Probation Department in Maricopa County, Arizona, used funding from a Second Chance Act (SCA) Innovations in Supervision Initiative (formerly known as "Smart Supervision") grant to strengthen and sustain its Thinking for a Change (T4C) program—a cognitive behavioral intervention for people who are assessed as having a high risk of reoffending. After the grant period began, the T4C program coordinator assessed how the program was operating on the ground and observed multiple inconsistencies in its facilitation. For example, the T4C facilitators had different standards for responding to participant absences, tardiness, and missed homework, which ultimately impacted participant success—that is, unintended variations in the program delivery led to variations in participant outcomes.

With the goal of reducing these discrepancies, Maricopa County probation leaders hosted a meeting of all T4C facilitators in the county, including community-based service providers who offer T4C programming. The facilitators first collaborated to identify specific procedural inconsistencies and then created work groups to address those problem areas. Each work group comprised a cross-section of representatives from the probation department as well as community-based service providers. The groups took several weeks to explore and develop ideas for program standardization, and then reconvened with recommendations, which were subsequently adopted formally throughout the county. Through this process, the facilitators were able to see what was happening across the department and partner agencies, hear others' perspectives, provide input on the resolution, and take ownership of the procedures that resulted from the collaborative process. The Maricopa County Adult Probation Department continues to sustain consistent and effective T4C programming by regularly providing staff with the opportunity to give feedback on how the program operates.
Iowa's Data-Driven CQI Approach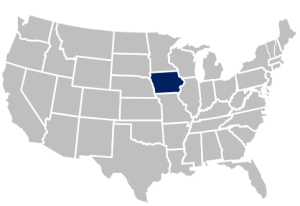 Through their SCA Statewide Recidivism Reduction (SRR) program, leaders in the Iowa Department of Corrections (IDOC) developed a data-driven CQI approach from the outset of their grant to address one of their biggest challenges: ensuring the sustainability of EBPs in the face of limited resources.

The IDOC took steps to systematically evaluate correctional program implementation and used the data collected to direct resources to the most impactful programs and practices. After conducting a thorough review of the research on evidence-based programs and evaluating the department's programming against that research, IDOC leaders discontinued 73 programs that were shown to be ineffective and lacking an evidence base. The department then reassigned staff to increase the capacity of the effective programs that remained in place. Now, all nine state prisons in Iowa screen new programs and conduct annual reviews of existing programs to ensure that the department consistently offers high-quality, evidence-based treatment and programs for people who are in prison.
_________________________________________
While there are several approaches that may be used to improve the implementation of EBPs to reduce recidivism, CQI has become one of the most effective ways to achieve and sustain significant systemic improvements in corrections and community supervision. Jurisdictions across the country have improved efficiency and outcomes by making CQI a part of everyday practice.