SAMHSA's GAINS Center's Criminal Justice Learning Collaboratives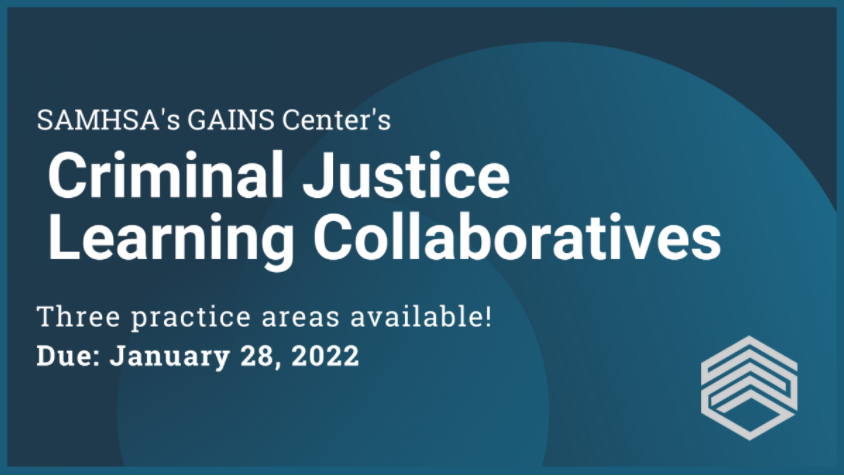 SAMHSA's GAINS Center is soliciting applications from jurisdictions interested in collaborating with subject-matter experts through Criminal Justice Learning Collaboratives (LCs). LCs provide direct training and technical assistance to jurisdictions across the nation to better support people with behavioral health needs who are involved in the criminal justice system. 
The Transition Reentry Strategies LC is centered on developing community-wide strategic plans to advance policies and practices around a continuum of processes that provide seamless transition and retention in the community. These processes may include employment skills and services, housing approaches, and supporting the recovery of individuals returning from jails and prisons through peer-based recovery services.
The application deadline to participate in the Transition Reentry Strategies LC is January 28, 2022. Additional LC topics accepting applications are:
Integrating Civilian-Led, Co-response, and Specialized Police Response Models
Equity and Inclusion in Drug Treatment Courts