A Reentry Education Model: An Implementation Study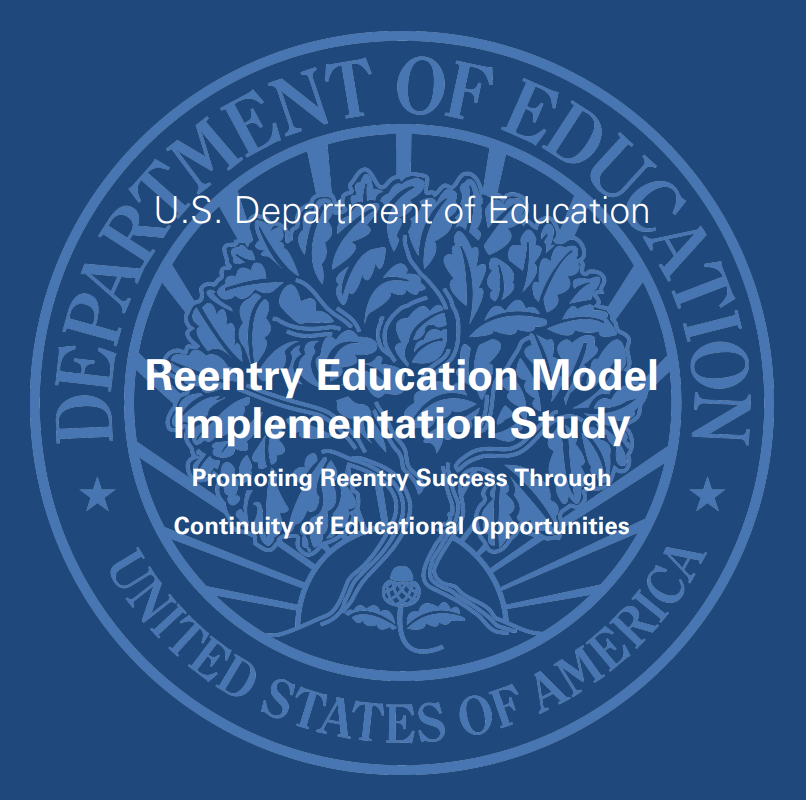 In 2012, the U.S. Department of Education's Office of Career, Technical, and Adult Education (OCTAE) released its Reentry Education Model, an evidence based effort "to bridge the gap between prison and community-based education and training programs." The model focuses on establishing a strong program infrastructure, strengthening and aligning correctional and reentry education services, and integrating education into the correctional system.
Three demonstration projects — two education providers working with county jails and another working with state prisons — were selected through a competitive process and received grant funding to help implement the model beginning in March 2013.
This report written by Strix Research LLC and prepared by RTI International for the U.S. Department of Education uses observations from the first full year of the Promoting Reentry Success Through Continuity of Educational Opportunities (PRSCEO) demonstration projects to tell the story of each site's implementation of the Reentry Education Model and to look across the three sites to identify the model's strengths and limitations.