Funding: Public Welfare Foundation Grants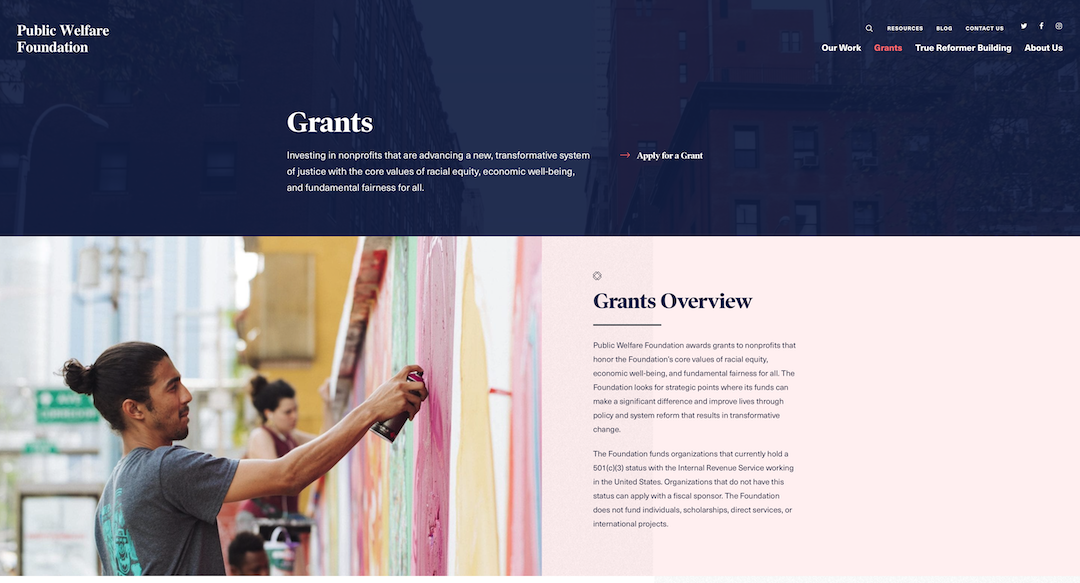 The Public Welfare Foundation regularly accepts letters of intent for projects that support the Foundation's core values of racial equity, economic well-being, and fundamental fairness for all. The Foundation looks for strategic points where its funds can make a significant difference and improve lives through policy and system reform that result in transformative change.
View the application page for further details about the grant. Letters of intent are accepted on a rolling basis. If, after review, a full proposal is invited, applicants will be assigned a deadline for the proposal submission.