Proposed Revisions to Child Support Regulations Include Focus on Incarcerated Parents and Reentry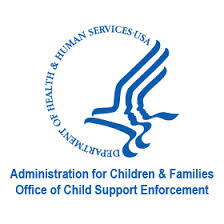 Did you know that many of the federal rules about child support enforcement are 35 years old? After years of consultation with stakeholders, the Federal Office of Child Support Enforcement has proposed a broad set of revisions, with substantial attention paid to issues around incarcerated parents and reentry.
Many incarcerated parents often leave prison with an average of
$15,000–$30,000 or more in unpaid child support
, with no means to pay upon release. Research shows that child support orders that are unrealistically high may undermine stable employment and family relationships, encourage participation in the underground economy, and increase recidivism. Compliance with child support orders also declines in some states, regardless of income level, when the support obligation is set above 15–20 percent of the parent's income. The proposed rules refine how child support orders are set, or modified, to remain in line with a parent's actual ability to pay.
Drawing in part on the findings of the
Federal Interagency Reentry Council
and the Reentry Policy Council, one significant proposed change would disallow states to treat incarceration as "voluntary unemployment." Another would help parents who are incarcerated modify their child support obligations, given that very few incarcerated parents petition to do so. To encourage child support agencies to identify noncustodial parents who are incarcerated and ensure that their orders are appropriate, the proposed change adds "corrections institutions" to the list of appropriate sources that child support agencies are required to check in their attempt to locate noncustodial parents.
Missouri, Nevada, Oklahoma, Texas, and West Virginia are among states that already communicate with incarcerated parents about review and adjustment policies and the importance of requesting modification of their child support orders. The proposed revisions would give states the option to have child support agencies petition for a modification of child support when they learn a parent is incarcerated, as long as notice is provided to both parents, rather than waiting for a motion by one of the parents.
For more information, including the latest research and knowledge about child support enforcement, see the full Notice of Proposed Rulemaking, "
Flexibility, Efficiency, and Modernization in Child Support Enforcement Programs
."
The administration may be able to finalize the rulemaking process with these changes by the end of 2015.
Additional resources are available through: