Peer Support as a Social Capital Strategy for Programs Serving Individuals Reentering from Incarceration and Survivors of Intimate Partner Violence or Human Sex Trafficking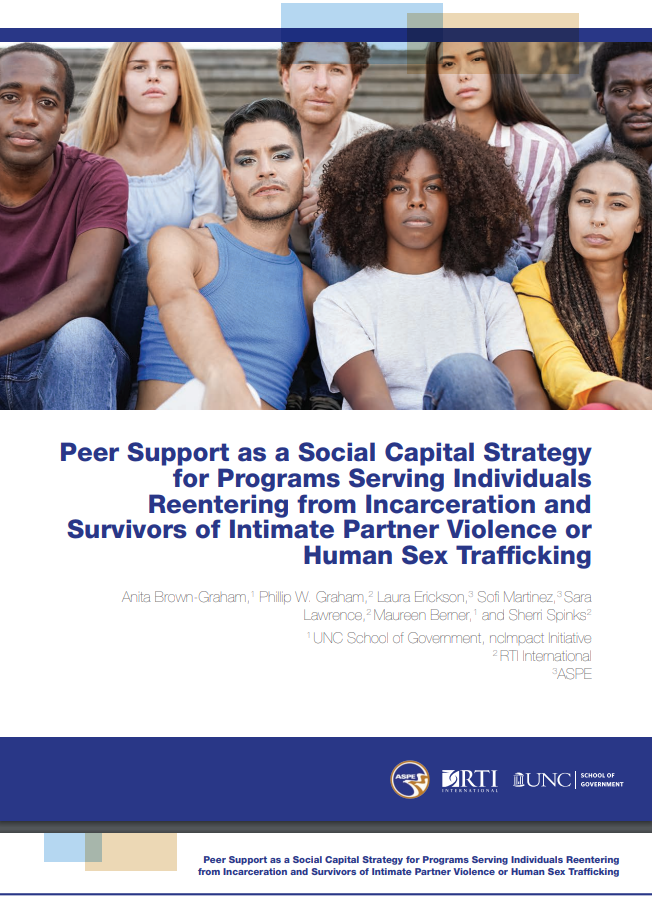 This report from the Office of the Assistant Secretary for Planning and Evaluation (ASPE), U.S. Department of Health and Human Services (HHS) highlights that many human services programs recognize the power of "social capital," or the value that arises from relationships. 
The report offers insight into how programs use peer supports to help build social capital with participants who are reentering the community after incarceration or are survivors of intimate partner violence or sex trafficking.
The three overarching themes on the use of peer supports in these settings described in the report include:
Considering and responding to trauma to advance healing
Valuing the cultural context of program participants
Respecting the role of peer support providers
In addition to these findings, the report identifies the needs and challenges for organizations to take steps towards measuring the impact of peer support among these populations.