The Overlooked Role of Jails in the Discussion of Legitimacy: Implications for Trust and Procedural Justice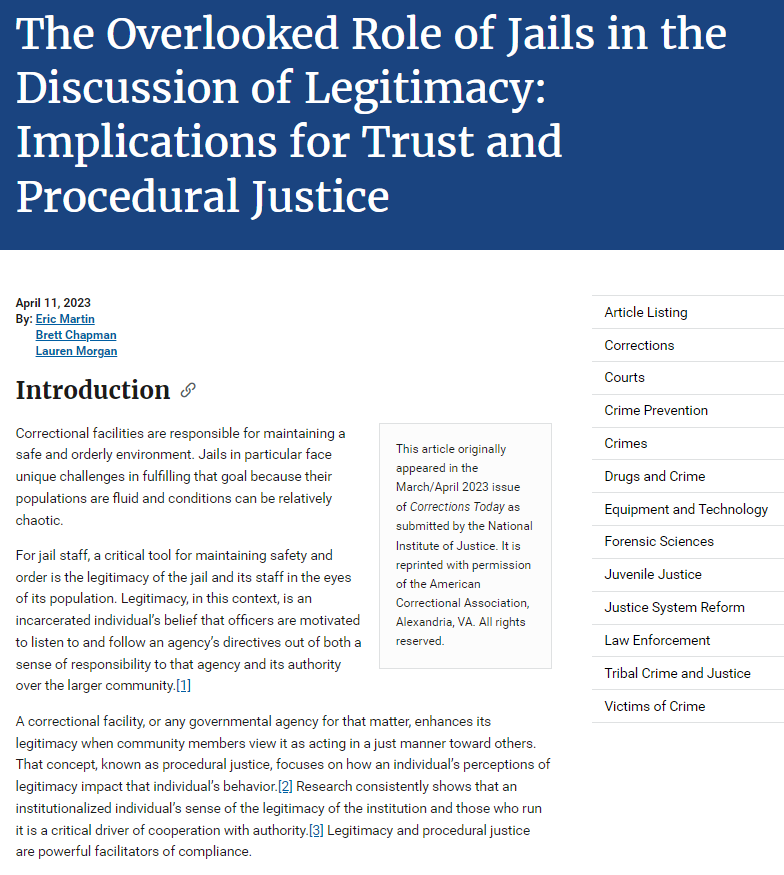 This article from the National Institute of Justice (NIJ) discusses how legitimacy and procedural justice are powerful facilitators of compliance within correctional facilities. 
Legitimacy, in this context, is an incarcerated individual's belief that officers are motivated to listen to and follow an agency's directives out of both a sense of responsibility to that agency and its authority over the larger community.
Procedural justice involves a correctional facility enhancing its legitimacy through community members viewing it as acting in a just manner toward others. Procedural justice focuses on how an individual's perceptions of legitimacy impact that individual's behavior. 
Research consistently shows that an institutionalized individual's sense of the legitimacy of the institution and those who run it is a critical driver of cooperation with authority.