Justice Reinvestment in Ohio: Reducing Recidivism Through Treatment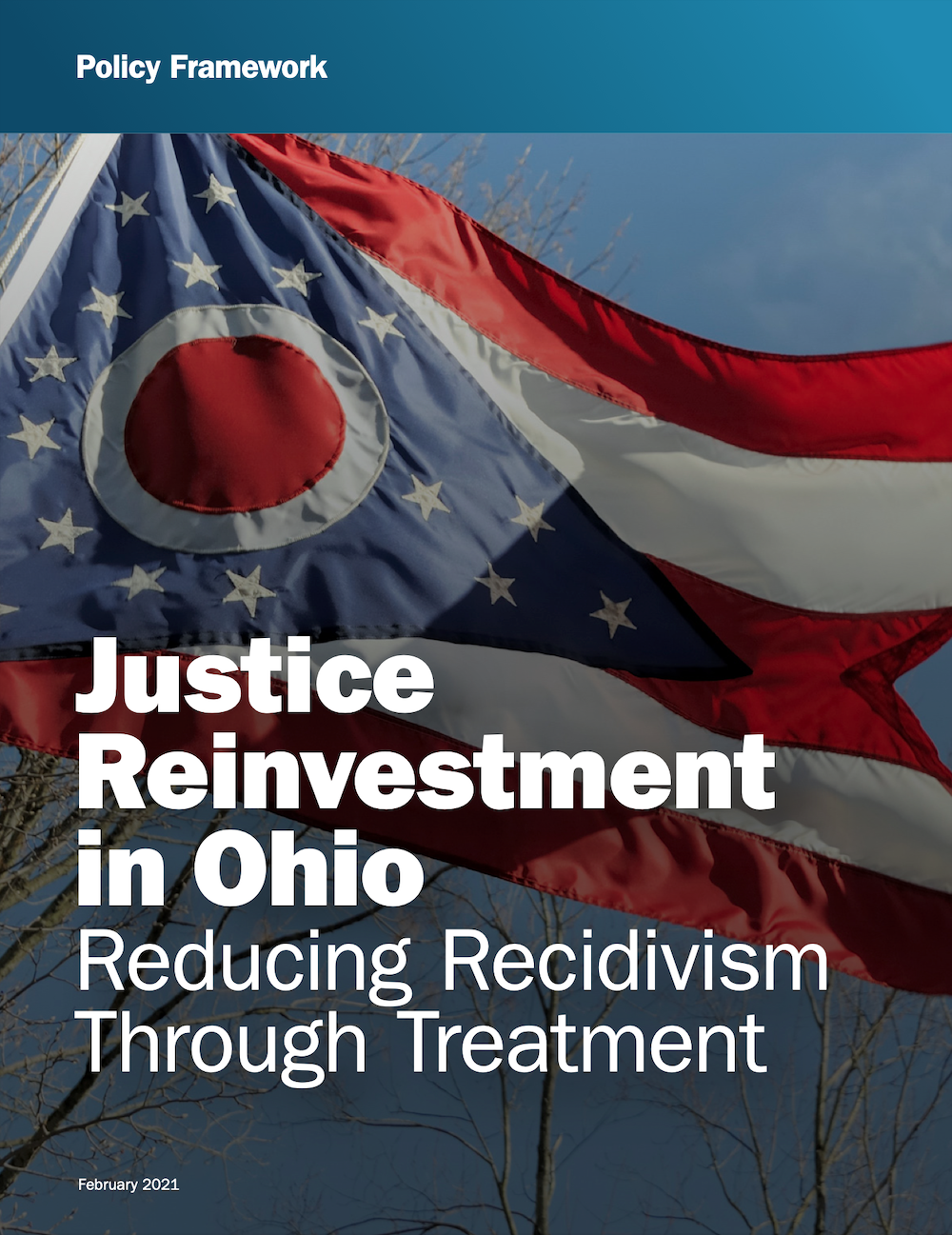 This policy framework from The Council of State Governments (CSG) Justice Center outlines recommendations developed as a part of a Justice Reinvestment effort in Ohio in 2017–2018 in collaboration with Ohio's Justice Reinvestment (JRI 2.0) Committee. The recommendations were moved to the legislature to consider in the 2019 session.
The aim of these policies was to improve access to effective behavioral health supports and services for people in the criminal justice system, reduce crime, and adopt more cost-effective sentencing, corrections, and supervision policies.