Improving Outcomes for American Indian/Alaska Native People Returning to the Community from Incarceration: A Resource Guide for Service Providers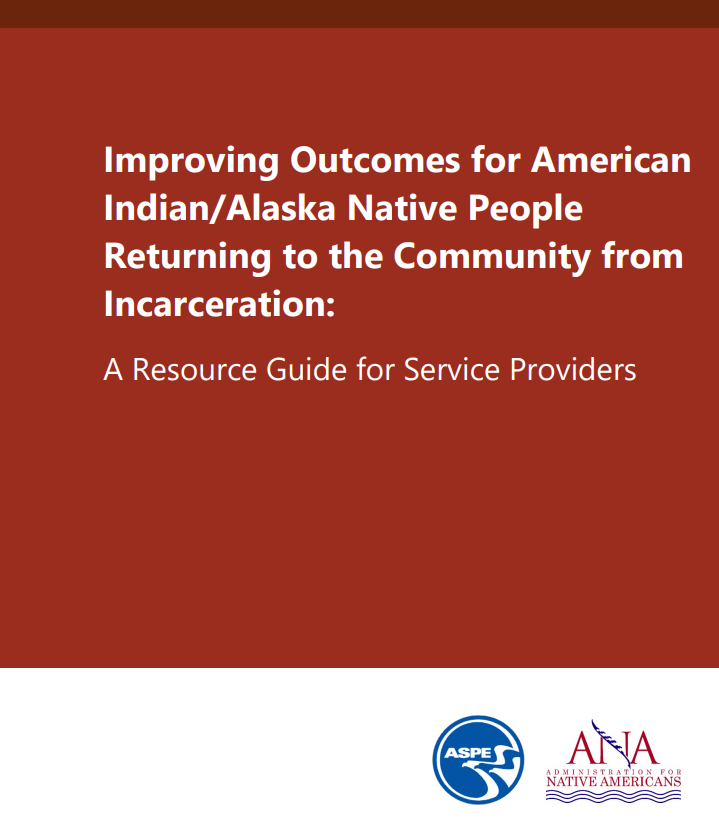 This resource toolkit from the Office of the Assistant Secretary for Planning and Evaluation (ASPE), U.S. Department of Health and Human Services (HHS) is aimed at assisting providers working with American Indian/Alaska Native (AI/AN) people reentering their communities from incarceration.
This toolkit seeks to empower tribal communities and providers working with AI/AN populations across the country to improve outcomes for AI/AN individuals returning to the community from incarceration.
The toolkit contains a compilation of federal resources, research, examples, and helpful considerations for facilitating successful reentry. The toolkit also summarizes findings from a literature review and includes individual conversations with federal staff and community stakeholders.