Guiding Principles for Providing High-Quality Education in Juvenile Justice Secure Care Settings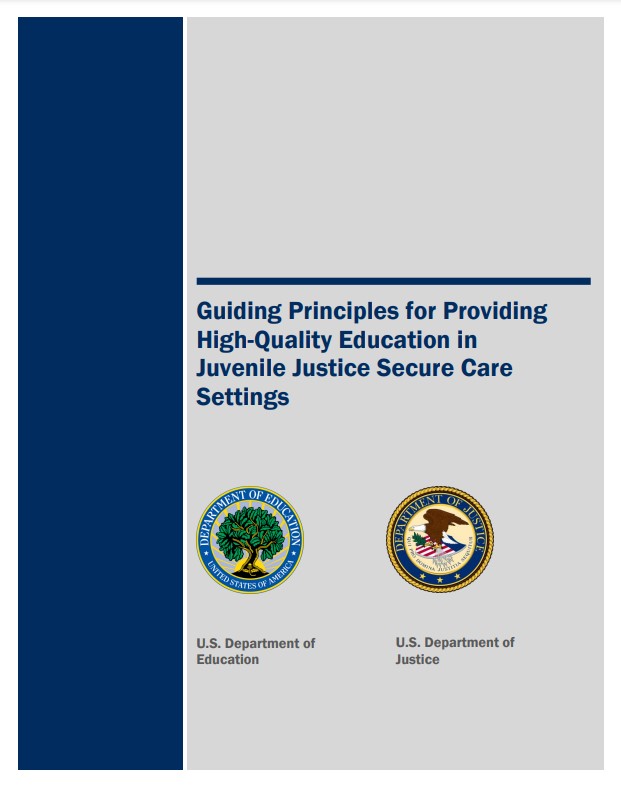 Building on prior guidance from the U.S. Department of Education and the U.S. Department of Justice, this report focuses on five guiding principles recommended by the federal government for providing high-quality education in juvenile justice secure care settings.
The five guiding principles and supporting core activities are: 
The need of a safe, healthy, and facility-wide climate that supports all youth
Necessary funding
Recruitment, employment, and retention of qualified staff
Rigorous and relevant curricula
Formal processes and procedures
The report expands and describes each principle in detail. A list of relevant federal laws, with links to the documents, is also included.