Father Reentry and Child Outcomes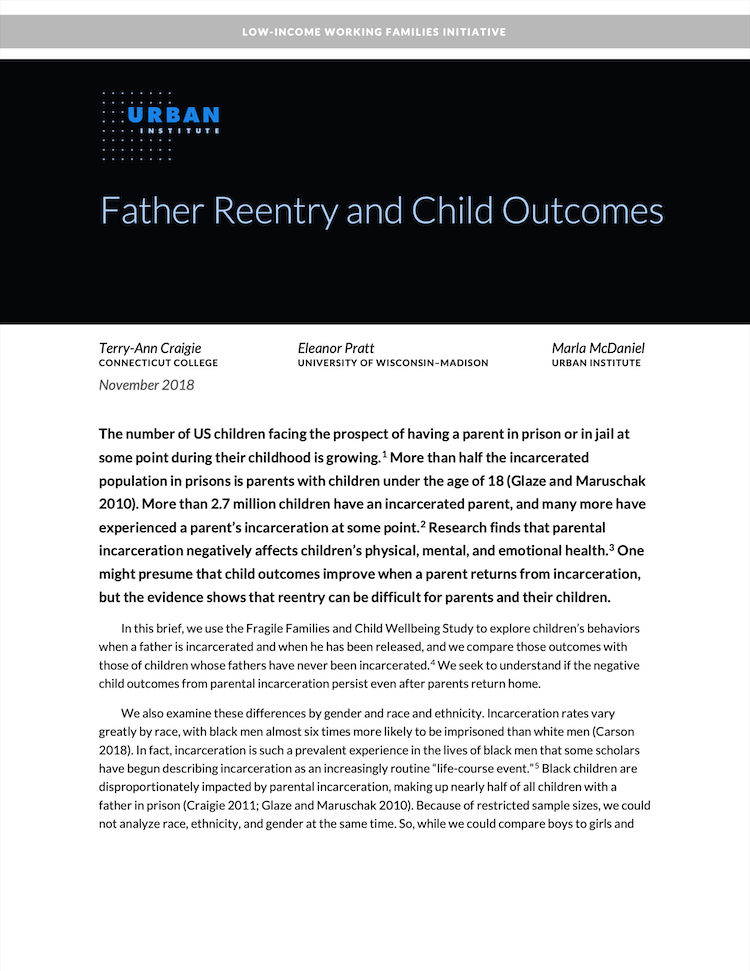 This brief from the Urban Institute explores children's behaviors when a father is incarcerated and when the father is released. It examines whether the negative child outcomes from parental incarceration persist even after parents return home. Using data on families living in several large cities, the brief also examines differences by gender, race, and ethnicity, finding that paternal incarceration and reentry negatively affect boys, and black and Hispanic children in particular.
The study discussed in the brief seeks to contribute to emerging research on how incarceration harms those who are incarcerated and their children, even after the incarceration experience, and raises concerns about long-term developmental impacts on children.