Coordination to Reduce Barriers to Reentry: Lessons Learned from COVID-19 and Beyond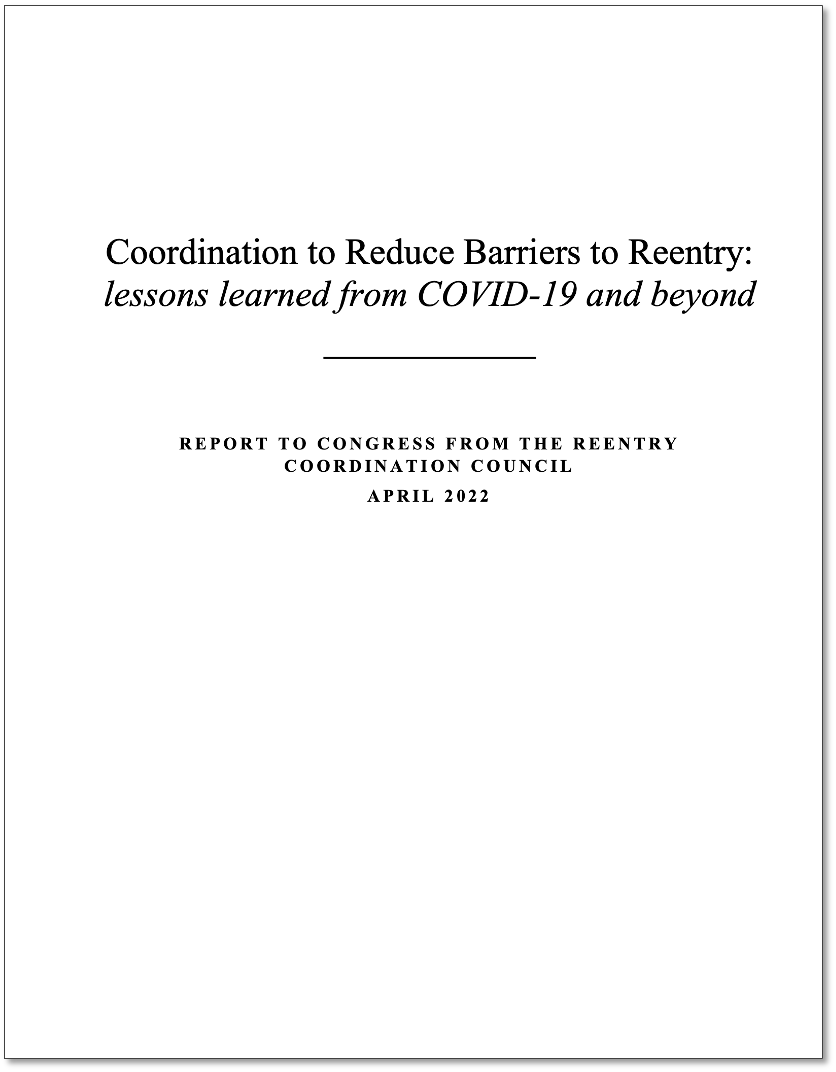 According to this report to Congress from the Reentry Coordination Council, each year, about 600,000 people in the United States enter prisons; and at the same time, people are sent to jails across our country over 10 million times per year. Further, individuals returning to their communities after a term of imprisonment face a number of barriers to success, including housing insecurity, inability to access health care, food insecurity, and barriers to education and employment.
The report's authors assert that these longstanding barriers were exacerbated during the COVID-19 pandemic and compounded by additional hurdles, including limited access to government and community-based services and support. Yet, despite the pandemic's tragic toll, new resources and creative solutions emerged, providing innovative approaches to combating barriers to reentry and to assisting justice system-impacted individuals.
This report represents the efforts of six federal agencies, in collaboration with the Department of Justice (DOJ), to study the impact of COVID-19 on longstanding barriers to reentry, to review efforts taken to ease those barriers, and to collaborate on efforts to improve successful outcomes for those returning home after contact with the criminal legal system.