Bureau of Justice Statistics Corrections Statistical Analysis Tool (CSAT) - Prisoners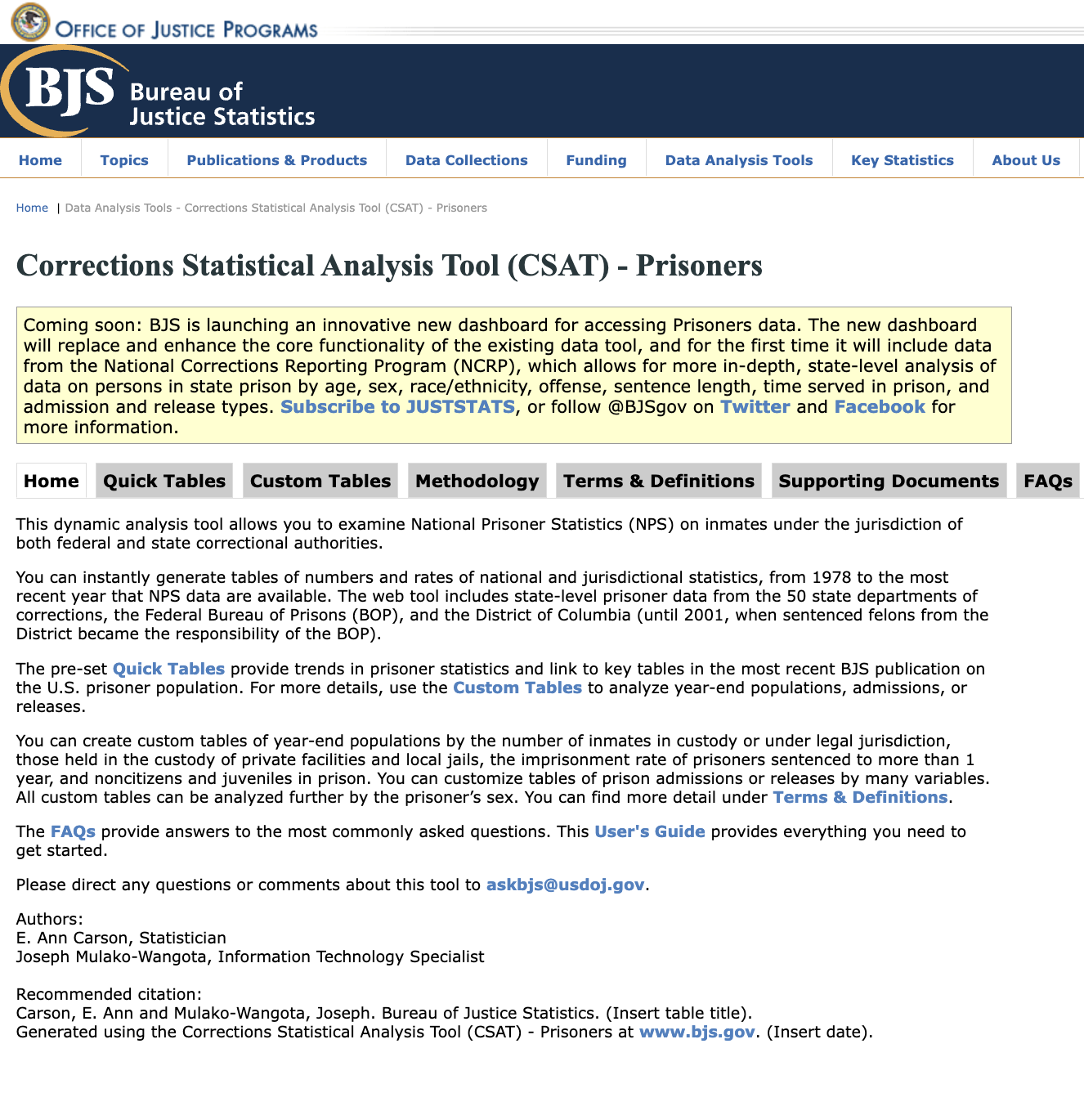 The Bureau of Justice Statistics (BJS) has launched an innovative new dashboard for accessing data on individuals who are currently incarcerated.
The new dashboard replaces and enhances the core functionality of the existing data tool, and for the first time includes data from the National Corrections Reporting Program (NCRP).
Inclusion of NCRP data allows for more in-depth, state-level analysis of data on persons in state prison by age, sex, race/ethnicity, offense, sentence length, time served in prison, and admission and release types.