After Prison, a Fresh Start Through PACE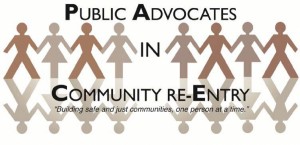 When Sidney Spruill, 39, returned to the community after an uninterrupted 15.5-year stint in an Indiana state prison, he knew he needed a support system.
"It's so easy to get in trouble," Spruill said, "but it can take a lifetime to get out of it. That's why you need that support, to help you remember to stay on track, stay patient."
Spruill's support system in Indianapolis included family members and his girlfriend. It also included Public Advocates in Community Re-Entry (PACE), an organization that offers people with felony records a variety of transitional services—such as substance abuse groups, education, and referrals to transitional housing—to help them reintegrate into their communities.
PACE provides opportunities and assistance, but according to its executive director, Rhiannon Edwards, the individuals themselves must take charge of their own affairs.
"Effort," said Edwards, "that's the most crucial part of our program, or any reentry program. The responsibility has to be on the ex-offenders. And if they'll work for it, we'll do what we can."
For Spruill, determined to redirect his life, PACE was essential. "If I need an eye exam, if I need a bus pass, I can go to PACE and they'll help me get those things," he said. PACE also helped Spruill collect the documents he needed in order to find an apartment, for example, and get a job. "When I got out, I didn't have anything, no birth certificate or Social Security card. I just had a corrections ID," he said. "But I could get all those other documents through PACE."
Individuals can also work with PACE to develop personalized transition plans that identify potential barriers to success (things like substance use, and a lack of transportation, housing, identification, and clothing) and ways to overcome them. PACE also offers substantial pre-employment programming, including skills assessments and job-readiness and -retention workshops. Spruill found these services immensely beneficial.
"Coming from prison, I'm rough around the edges," he said. "So just learning how to talk to people and not seem intimidating—that was important." Spruill said PACE helped him learn how to prepare for and act in a job interview, how to use a computer, and how to generally act in society. He also said the ability to simply come to PACE and speak informally to the people there was important, and that doing so helped him remember where he'd just come from and keep him accountable.
Within weeks of his release, Spruill found a job at a tire factory, but it was far from his home, and he had to rely on other people to get to work everyday. So he recently applied for another position, this one in a restaurant, and after acing the interview (during which he described working in the prison kitchen while incarcerated) he was hired as a cook. He now works the grill and "can cook anything from steaks to a Philly wrap to barbecue brisket."
Spruill's new job is closer to his home, and he rides the bus to work, which gives him more independence. "I'm just taking it one day, one week at a time," he said. "And hey, I'm about to file my taxes. I've never done that before."