Federal Interagency Reentry Council (FIRC)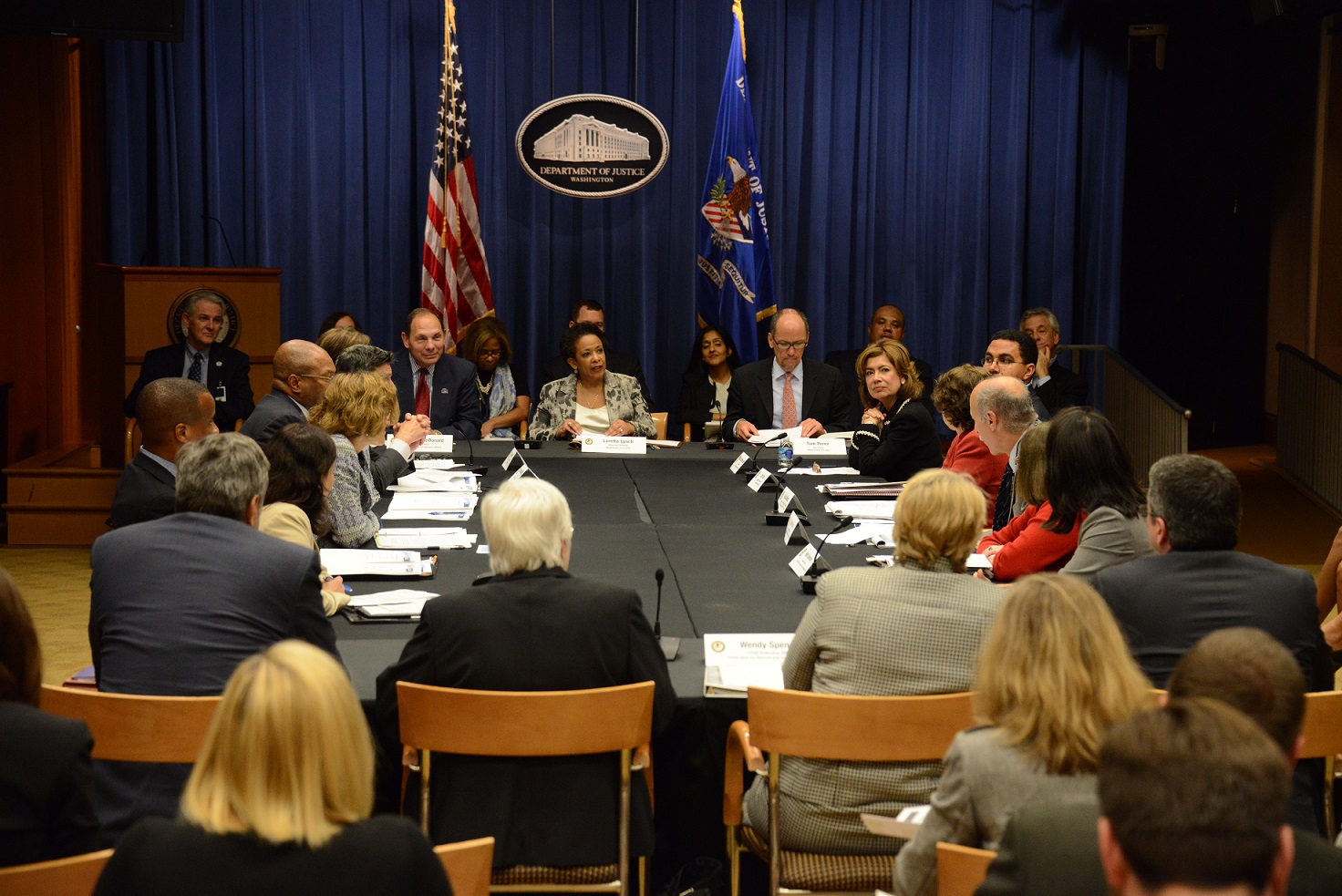 In January 2011, then U.S. Attorney General Eric Holder established a Cabinet-level federal interagency Reentry Council, representing a significant executive branch commitment to coordinating re-entry efforts and advancing effective re-entry policies. From 2011 to 2016, the Federal Interagency Reentry Council (FIRC) worked together to reduce recidivism and improve employment, education, housing, health and child welfare outcomes. Comprised of more than 20 federal agencies, the Reentry Council coordinated and leveraged existing federal resources targeted to reentry; used the bully pulpit to dispel myths, clarify policies, and provide visibility to programs and policies that work; and reduced the policy barriers to successful reentry.
Featured Resources: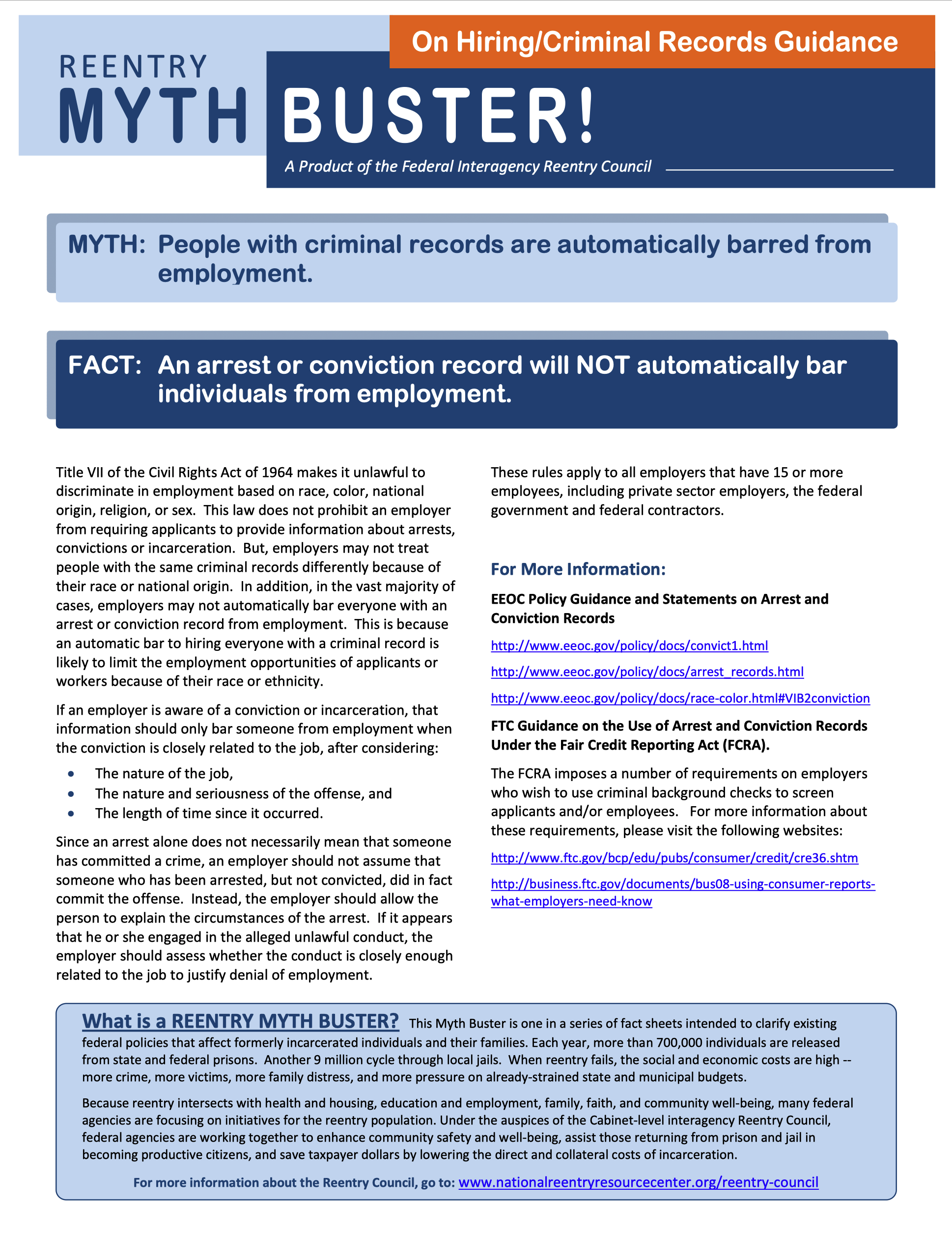 Reentry Myth Busters
Reentry Myth Busters were developed by the Federal Interagency Reentry Council partner agencies. These fact sheet-style briefs were designed to clarify existing federal policies that affect individuals who were formerly incarcerated and their families in areas such as public housing, access to benefits, parental rights, employer incentives, Medicaid suspension/termination, and more.

 
Learn More About the FIRC