HUD Office of Policy Development and Research Publication Releases Call for Reentry Papers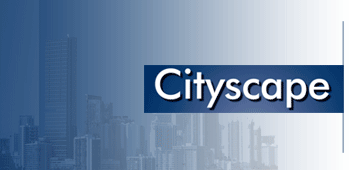 Cityscape, the bi-annual publication of the U.S. Department of Housing and Urban Development's (HUD's) Office of Policy Development and Research (PD&R) is currently soliciting manuscripts for a symposium on topics at the intersection of reentry and the experiences of returning citizens in securing quality affordable housing. This issue also seeks manuscripts that will address barriers to housing as experienced by members of our communities with a criminal record. PD&R is particularly interested in manuscripts highlighting program efforts to remove barriers to housing for this population as well as estimates of the outcomes that may be attributed to such programs.
Manuscripts for consideration may include but are not limited to:
Local partnerships with corrections agencies, housing agencies/providers, and local non-profits to coordinate housing upon release from jail/prison;
Innovative approaches implemented to minimize the effect of a criminal record on housing access;
Implementation and/or outcome evaluations of state and local programs intended to remove barriers to accessing housing for returning citizens and/or persons with a criminal record;
Analysis of data from persons with 'lived experience' describing housing challenges and/or perceived opportunities in securing housing;
Analysis of data from housing agencies/providers describing program development and implementation in response to the housing needs of returning citizens and persons with criminal records;
Spatial analysis of housing demand and/or availability in addressing need for housing for returning citizens and/or persons with a criminal record.
Manuscripts should include a clear nexus between reentry and housing and community development.
Authors wishing to submit a paper are first required to submit an abstract of their paper no later than October 31, 2022. Following a review of abstracts, authors will be invited to submit their full manuscript/paper. Send abstracts and questions to Calvin.C.Johnson@hud.gov.
Authors invited to submit a full manuscript/paper are required to submit their manuscript/paper no later than January 12, 2023. The symposium should appear in the July 2023 issue of Cityscape.