The Skills Mismatch: State by State Snapshots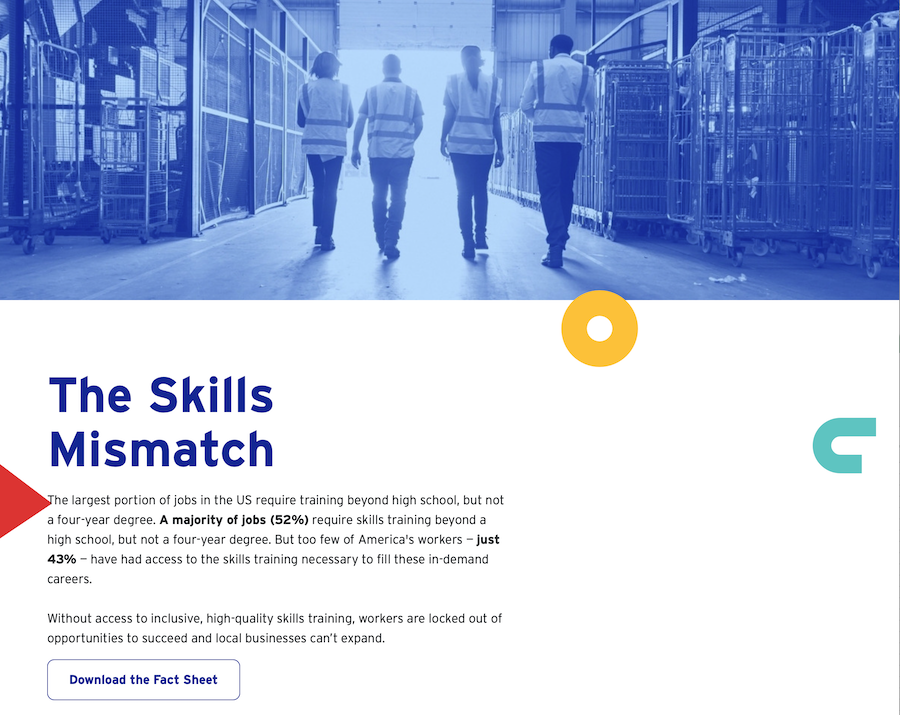 According to the National Skills Coalition, the largest portion of jobs in the US require training beyond high school, but not a four-year degree. A majority of jobs (52%) require skills training beyond a high school, but not a four-year degree. But too few of America's workers — just 43% — have had access to the skills training necessary to fill these in-demand careers.
This series of fact sheets explores the mismatch between the fact that, while jobs requiring skills training are the backbone of the American economy — and they include highly skilled, in-demand jobs in healthcare, medical technology, IT, software, trades like plumbing and electricity, and advanced manufacturing — the lack of access to training and the resulting skills mismatch hurts workers, businesses, and the economy.
Learn more about the skills mismatch across the US and in each state