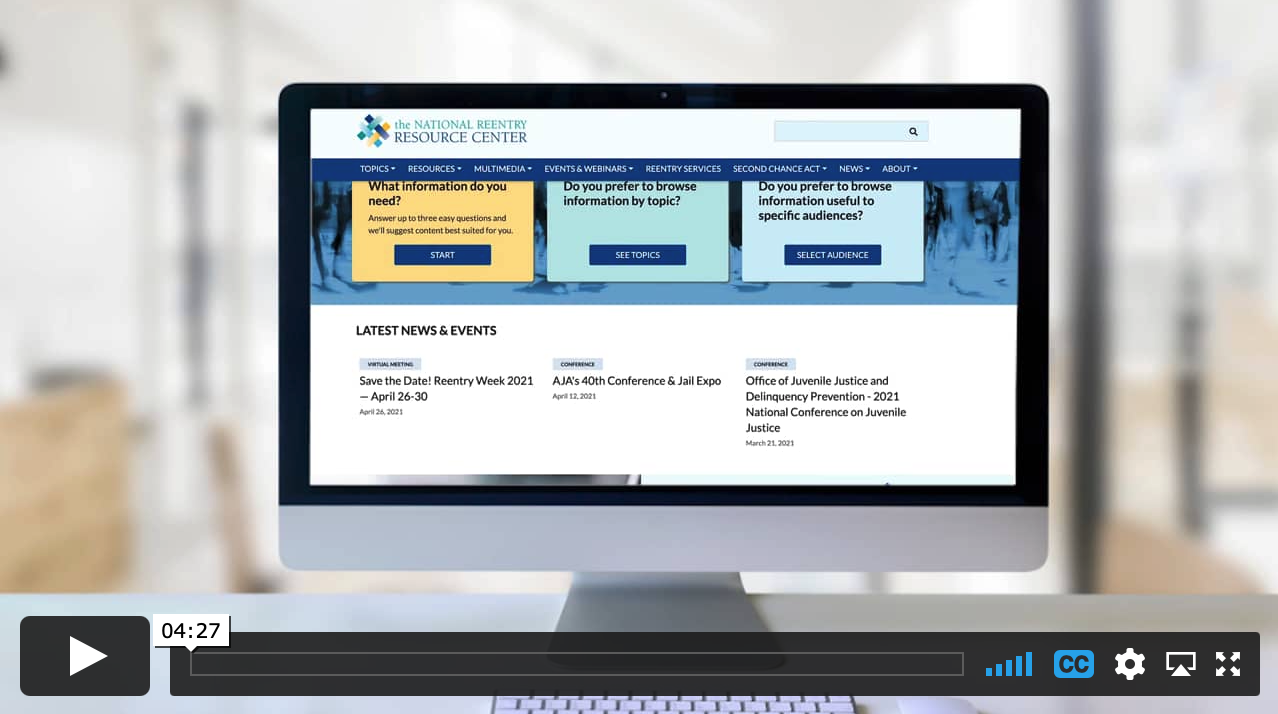 The National Reentry Resource Center (NRRC) is the nation's primary source of information and guidance in reentry. It is funded and administered by the U.S. Department of Justice Bureau of Justice Assistance (BJA).
Learn more  |  Take a video tour of the website
What information do you need?
Answer up to three easy questions and we'll suggest content best suited for you.
START
Do you prefer to browse information by topic?
SEE TOPICS
Do you prefer to browse information useful to specific audiences?
SELECT AUDIENCE
Ideas & Policy Highlights
Do you need reentry services?